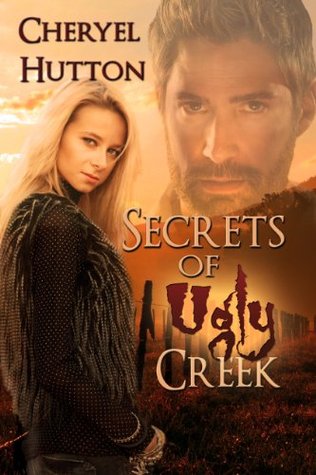 Rural communities are supposed to be quiet and safe. If only Ugly Creek had gotten that message.
The storyline itself was compelling, but it took a while for the science fiction and paranormal elements to show up. At first I was slightly puzzled by this decision because the blurb lead me to believe that these things were central to the plot. It's difficult to discuss Ms. Hutton's reasons for doing this without wandering into spoiler territory, but this definitely wasn't an error. As soon as I figured out why she wrote it this way, I completely understood why the author needed to include so much other information in the beginning.
While I appreciated the fact that the main character had her share of flaws, some of them were so deep-seated and serious that I had trouble picking out the positive attributes of her personality as well. It would have been helpful to have a few more examples of her strengths so that my perception of her could be balanced better. Madison can be incredibly opinionated and judgmental, but I never quite figured out what she's like at her best.
I'm a sucker for canine characters. There's something endearing about including a friendly, mischievous dog in a story, and Gizmo is no exception to this rule. Some of my favorite scenes involved all of the hijinks he got into when the humans were distracted by other things. He's quite a funny little guy.
The romantic subplot never made sense to me. The characters involved in it have good reasons to dislike one another, so I found it odd that either one of them would want to spend even more time with someone who was such a source of conflict in their lives. I would have preferred to either have read a full-length novel that better explains their mutual attraction or to have something shorter than cut all of those scenes out.
This is the second book in a series. I didn't realize this was the case when I requested it, but I had no problem at all getting caught up on the most important details of previous events within a chapter or two. It can definitely be read as a standalone work, and that made me happy.
Secrets of Ugly Creek is a good choice for anyone who likes science fiction whose setting is completely humdrum and ordinary.
Editor's note:
This article was originally published at Long and Short Reviews. It has been republished with permission. Like what you read? Subscribe to the
SFRB's free daily email notice so you can be up-to-date on our latest articles. Scroll up this page to the sign-up field on your right.