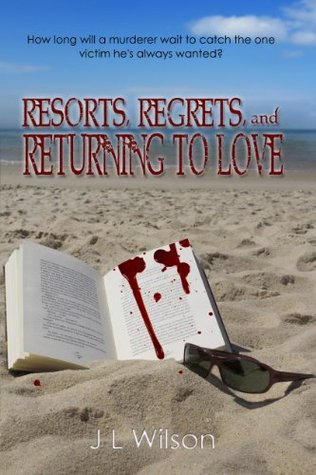 Are Nate and Emily truly in love, or just in love with the past?
Nate and Emily certainly have a passionate romance. I think their first encounter with each other is a bit strange. Emily talked about some very personal stuff with a man she hardly knew. Even though I thought this was odd, it is clear right from the start that Nate and Emily have great chemistry, and I looked forward to learning about their epic summer romance. I do think that too much of their relationship revolved around sex. Since they were each other's first serious relationship, I understand how powerful that physical connection can be, but Nate and Emily spent most of their time together either having sex or talking about it. Even when they were spending time together outside the bedroom, their thoughts still revolved around sex. It became a bit much after a while, and the sexual tension began to lose its impact.
There is also no real explanation as to why Nate and Emily didn't stay in touch, especially since Emily managed to stay in touch with other people from that summer. After everything they went through, I find it hard to believe that their relationship simply faded into the background. I understand that they would have been trying to make a long distance relationship work in a time before cell phones, email, and the internet, but I would have thought the intensity of their relationship would have warranted more effort on both their parts.
Watching Nate and Emily reconnect was fun and frustrating at the same time. Everyone else in town already knows that they are meant to be together. Nate and Emily never really got over each other and are thrilled at the prospect of reconnecting. However, they are so hung up on the past they can't decide if what they feel is love or nostalgia for their summer of romance. Nate and Emily jump into a physical relationship almost immediately, making it even harder for them to sort out their feelings. I couldn't help but shake my head as they alternated between jumping into bed with each other and having fights born out of jealousy and a lack of trust. Despite my frustration with how they handled their relationship, I enjoyed watching Nate and Emily work together to solve the mystery, and their happy ending is well deserved.
I found it pretty easy to figure out who the murderer was. Once clues started emerging, I was able to piece them together pretty quickly. Then it just became a matter of waiting for Nate and Emily to figure it out. I can't say much about the culprit without spoiling the ending, but I will say it is easy to see why this character got away with everything for so long. I must also warn readers that there is a graphic description of a near rape that is very unsettling. Ms. Wilson paced the mystery very well by alternating chapters between the present and the past. It was a very effective way to gradually reveal the mystery of the past and how it connected to the present.
I enjoyed reading Resorts, Regrets, and Returning to Love. I recommend it to anyone looking for a mystery with a healthy dose of romance.
Editor's note:
This article was originally published at Long and Short Reviews. It has been republished with permission. Like what you read? Subscribe to the
SFRB's free daily email notice so you can be up-to-date on our latest articles. Scroll up this page to the sign-up field on your right.