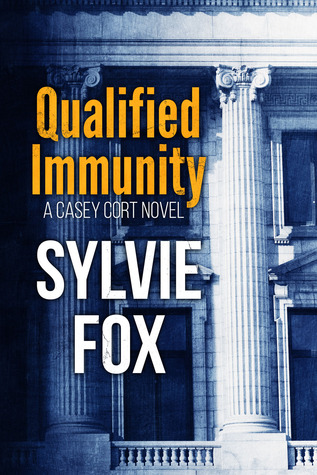 Good intentions don't guarantee anything.
People have reasons for even their most illogical decisions. One of the things I liked the most about this book was how explained the poor choices certain characters made. They were described in ways that illuminated why those decisions seemed like the right ones to the people involved without ever making excuses for anyone. It's entirely possible to understand why someone did something and yet still hold them accountable for the harm they caused. Ms. Fox knows how to balance these things out just right.
There were quite a few people in this story, three of whom shared the spotlight as co-protagonists. While I enjoyed reading the backstories of everyone, including the history of almost every character did slow down the pacing of the plot. It also wasn't necessary, especially for the supporting characters who were only part of the action some of the time. It made me wonder if I'll be meeting some or all of them again in the sequels, although I was never sure if that is actually what the author is intending to do.
Social workers aren't always written sympathetically, so I was glad to see how well they were treated in this tale. Their occupation is something that fascinates me for many reasons. It was nice to see it treated fairly even while acknowledging that no system or person is perfect. The nuances that were woven into these passages makes me curious to see where this series goes from here.
I also noticed a lot of switching among narrators. Moving between so many different points of view was distracting. No sooner could I adjust to one character's way of describing the world around them then the narrative would move me into someone else's mind. Virtually all of the character and plot development could have been accomplished with only one or two protagonists. It would have been much easier to enjoy what was happening without so many abrupt transitions.
Sheila's character development was strong and rewarding. She is far from perfect, but her intelligence and resourcefulness made it easy for me to like her even when she acted unethically. There is something to be said for a well-rounded personality, and she most definitely has one of those!
Qualified Immunity has caught my attention. I'd recommend it to anyone who enjoys fiction about the legal system.
Editor's note:
This article was originally published at Long and Short Reviews. It has been republished with permission. Like what you read? Subscribe to the
SFRB's free daily email notice so you can be up-to-date on our latest articles. Scroll up this page to the sign-up field on your right.