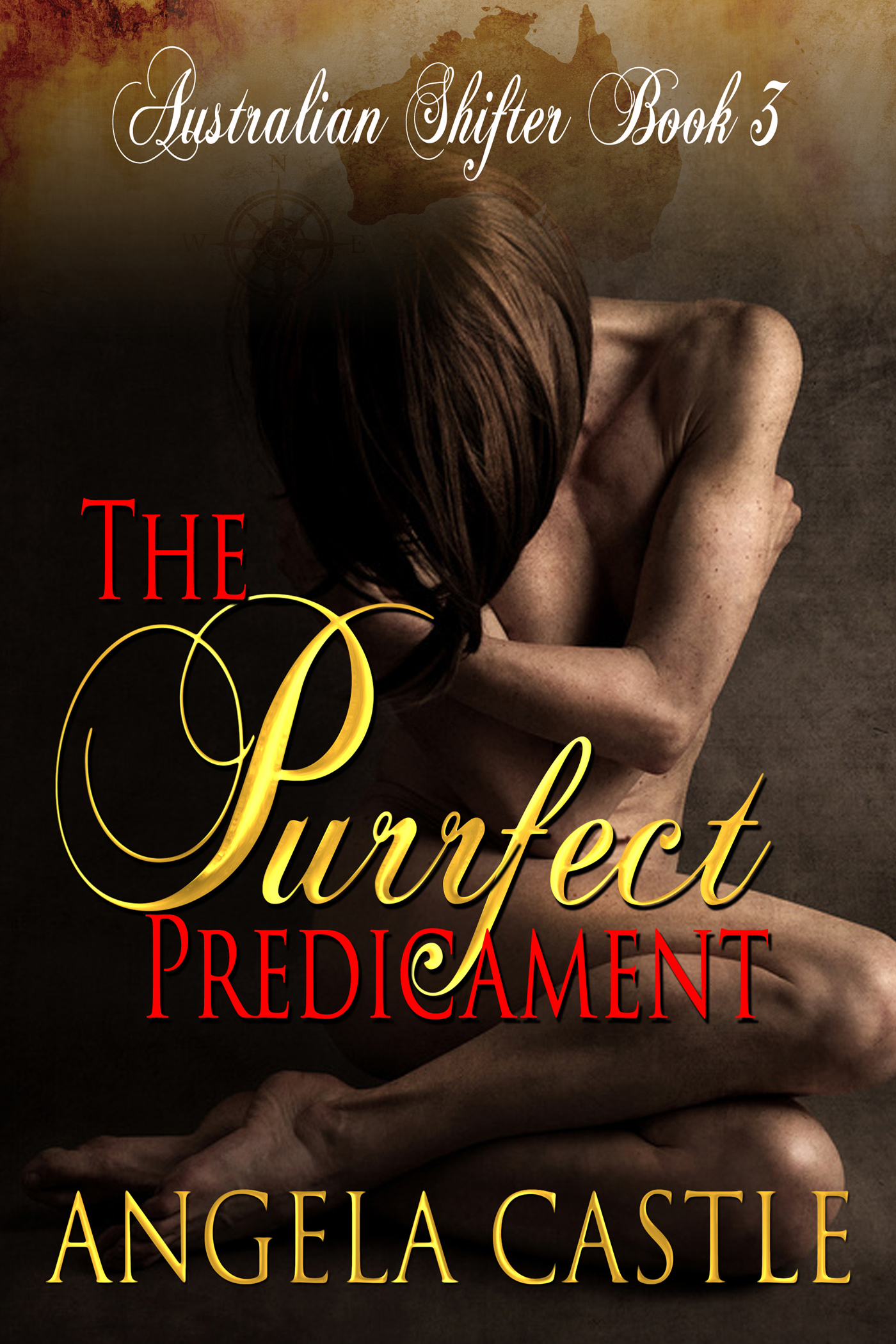 A woman on the run, disguised as a man and working at waste disposal, meets two gorgeous men, twins in fact, who abduct her. Add to that peculiar beginning a couple of panthers, and you've got one intriguing paranormal ménage in your hands.
Since this part of an established series, Australian Shifters, there's an existing paranormal setting, and the author can simply implant a story in it without going into too much detail. I had not read the previous books, and therefore was a bit lost in this strange world of Black Town shifters and their mates. Because of that, even though this works as a standalone, I suggest you start the series from the beginning. Might clarify things. Since this is book 3, you'll have more adventures to read about.
The female protagonist, Juniper, or Jo as her male persona is called, is an annoyingly typical heroine: She has self-esteem and ugliness issues which the heroes, of course, alleviate with wild sex. She's been through a lot, but honestly, this conventional image of a woman in need of rescue is tiresome, clichéd, and anti-feminist. Nonetheless, considering how alive and frequently used this plot device is in the romance and erotic romance genres suggests, there's clearly something fundamental and instinctive to it. Besides, I kind of liked Juniper, even with all her vulnerabilities. Her character redeemed her image as a helpless victim the moment she kicked one of the abducting heroes in the groin and took off like a cheetah. Not bad at all!
The heroes, Hamish and Andy. What can one say but they're animalistic, virile, sexy hunks who any woman would be proud, thrilled, and aroused to call her own. Yes, kidnapping a woman simply because they want her is a no-no, giving off creepy sexual predator vibes. But their protective instincts and gentleness let them get away with it. They also have distinctly different personalities. Andy is more action-oriented and wicked, while Hamish is more controlled and intellectual. And toward the end there was a line of internal monologue delivered by Juniper that made me laugh out loud. You'll know it when you see it.
The basic plot is not very original either, with predestined mates, a monster from the past who has a serious beef with the heroine (he was a truly despicable character), and ménage sex and shifter claiming that solves everything. Also, there are quite a few editing snafus in the text, with wrong word use of things like your and you're, which are not the same. Plus, there is a heck of a lot of comma weirdness, making the sentences sometimes so unreadable you have to go over them several times. This naturally takes the reader out of the story and back to awareness of reading a book.
We don't really get to know Juniper as a person with dreams of her own which is a shame because it perpetuates the image that women's sole goal in life is to act girly, fall in love, have phenomenal sex, get married, have a brood of kids, and settle down to do that, and nothing else. That strikes me, an educated woman with a career, as outdated. Still, it can very well be the dream for some women, and Juniper seems to be among them. When she discovers her inner strength in a safe environment, she blossoms. Black Town welcomes her with open arms, which was nice, adding a we-make-our-own-family dimension to the story.
Now that we got the negative out of the way, the story has a certain lure to it. Even though I felt like I'd read the story before, I still liked it. The continuous sensual feel, the slow revelations of what is happening behind the scenes, the threat of going mad without a mate, and all that action made me turn pages in a rush to find out more. In fact, this tale is full of action. The plot is fast-paced, while the danger gathers at the end, when Juniper is in mortal jeopardy, and her panther men get the chance to be heroic and powerful.
Australia is not a setting I've read much about, only a handful of romance books over the years. I found the contrast between city and country, day and night, shack and mansion quite thrilling, especially because of the Australian background. It added some spice to the tale, I admit. The paranormal setting I assume was explained in detail in the first book of the series. I personally would have liked to know more about Black Town which seemed like a quaint little town, with a huge majority of feline shifters. This setting definitely has its own charm.
All in all, this is a sensual story with suspense and romance in balanced quantities. Recommended for all fans of paranormal shifter fans and ménage admirers. You won't go amiss with this one.
Editor's note:
This article was originally published at Long and Short Reviews. It has been republished with permission. Like what you read? Subscribe to the
SFRB's free daily email notice so you can be up-to-date on our latest articles. Scroll up this page to the sign-up field on your right.