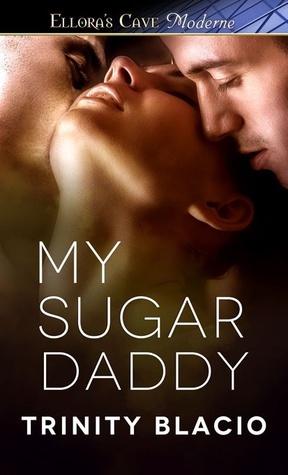 Tired of having a non existent love life, Laura decides to take a chance on a dating website but the site she has chosen is much more than just a dating service. The men on this site are not only looking for big beautiful women but they are also using this site for so much more. Will Laura find love or will the men and their secret scare her away? How will her child factor into all of this? Can Laura and her men can find a way to save more than just their own lives?
I enjoyed meeting Laura and her men as well as the many secondary characters in this story. Yet while I did enjoy the characters I did not feel myself getting lost in their story. One thing seemed to lead to another stranger thing or action. Laura meets one man who introduces her to his brother and than later in the story another brother is introduced to her and she does not even bat an eye. It seems it is just a given fact that she belongs to him as well. I have no problem with how many men she has, just with the way it happens.
These men are very domineering and make no exceptions; they are alpha males to the max. I enjoy alpha males very much but at times these men seemed to go overboard. Yet they love with their whole heart and will never let anything hurt the ones that they love. Roman, Daniel and Grant are each great men on their own and together they are a force to be reckoned with. Seeing their love for Laura made for a nice read. I also enjoyed meeting many of the other men and the brothers family. I loved their mother, she is a great character. Some characters like Laura's ex were really just filler for me. It seemed that they were there just to tie up lose ends. Laura and her friend are both strong women and can hold their own against such strong alpha men. I also enjoyed the fact that these women were not tiny and the so called perfect size and such that woman are portrayed as a lot in society and literature.
As the story progresses I found I started to think that Laura's story just got stranger and stranger and wondered what would come next. This is a fast paced story and the twists and turns in it did pique my interest enough to wonder if it is a start to a series or connected to others from this author and will have me searching for more from this author in the future to see.
Editor's note:
This article was originally published at Long and Short Reviews. It has been republished with permission. Like what you read? Subscribe to the
SFRB's free daily email notice so you can be up-to-date on our latest articles. Scroll up this page to the sign-up field on your right.