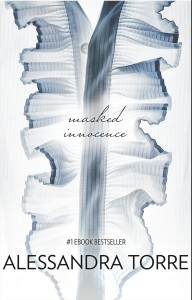 Julia and Brad's relationship gets stripped of every inhibition. Are you ready to swing into action?
Julia Campbell is working for renowned divorce lawyer Brad De Luca. Things have gotten hot and heavy between them with some serious commitment issues fogging the mirror. Brad decides to take Julia to a swinger party to expand her horizons. With elaborate professional makeup and some serious sexual tension, the story ramps up with a lot of sizzle and pop.
Julia is pretty new to the relationship game. With only two romantic entanglements, the idea of becoming involved in the swinger lifestyle is a little bit scary. Brad assures her if she only wants to watch that is fine, but as the night progresses, the heat does too. I loved the sex scenes in the book. They were smoking hot. The one thing that did stand out to me was in the middle of the swinger party when Brad is physically involved with Julia, he is looking at a hot blond and telling her how much he wants her to be the third in their swinging adventure. Julia isn't sure about this and as the story develops you find out that the girl is a virgin and all of a sudden she wants her first sexual encounter to be with these two strangers she meets at a party. Now, I understand the swinger lifestyle, but that seemed a little much in the suspension of disbelief department.
As the book goes on, you understand that Brad has a lot in the way of family secrets. As Julia becomes more involved with Brad there are mafia entanglements and you have a murder mystery on your hands. There are sex scenes throughout with the edge of danger woven in between the sheets. The witty back and forth between Brad and Julia is spicy, but there are points in the dialog that don't fit or sound wrong. There is also Julia's tendency to get mad at Brad for the strangest of reasons. She flips out when he won't stay at her place but is okay with him in sexual situations with strangers. Go figure. The mafia part also kind of came out of nowhere for me. The story was zinging along and here is a situation where Brad offers Julia marriage to protect her from his family? What? Whoa. Again with the suspension of disbelief. Sexy yes. Swinger…okay. Mafia? Oh no.
Overall, I liked the pace of the book. The repartee was sharp and I liked the idea of the swinger scene. The saving of the virgin from the evil near-rapist was good, but lost me when the grateful young virgin sacrifices her virtue on the altar of "thank you kind sir and madam let's have sex". You did get to see Brad deal with his commitment issues and watch as he has some pretty tough decisions to make in regards to his family and Julia. If you like steamy sex with an edge of danger with mafia flair then you will probably enjoy this one.
For sexy spice with a swinger edge, give this book a try.
Editor's note:
This article was originally published at Long and Short Reviews. It has been republished with permission. Like what you read? Subscribe to the
SFRB's free daily email notice so you can be up-to-date on our latest articles. Scroll up this page to the sign-up field on your right.