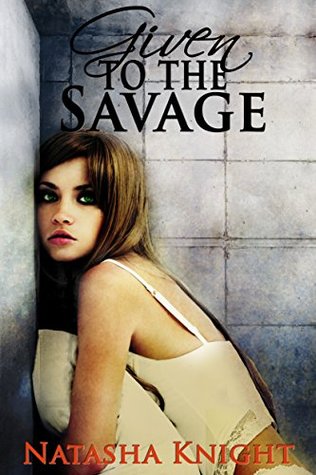 Romance isn't all flowers and candy when your value is in your ability to repopulate the world.
This book is listed as a dark read, and it is, but not too dark. A Dystopian world that is a bit warped where the natural order of things are not so natural. The upper class can't seem to produce offspring, and they have a prevalent need for breeders.
I would think that in having the need for something, it would make someone treat it better. Not so much in this case. The breeders are treated worse than animals but yet without them… extinction of their race could be a real possibility.
In the outer rim of the colony it looks like breeding isn't an issue, they have a decent way of life. But it's also where the fight for food and medical supplies is constant. A leader of the village is given an offer he will be hard pressed not to accept. Rowan is a new and young breeder, something she always knew she would be. She's horrified at the thought of being made to leave the colony to breed with a savage.
Ms. Knight sets the scene and builds the tension to the point of being harsh and extreme. Readers who don't enjoy feeling anxious for the characters might struggle with this one. On the other hand, for readers who want to be transported into the darkness, this is spot on.
Some parts were intense… the exams were humiliating but did just what they were intended to do, keep Rowan, and some extent the reader, off balance and down. But then Rowan thinks of rebelling against what was happening to her but her body seemed to crave and respond.
Silas worked hard at trying to keep detached, his feelings in check. All that was important was the safety of his family and people. Or so he kept telling himself. Since this is romance, I wanted (needed) to like Silas and his reasons for being a part of this. Ms. Knight gives him likability and even though it's unconventional, the romance is believable.
This was a second book I've had the pleasure in reading from this author and I really enjoy her writing. This book was a decent length and so far seemed a stand-alone, which I love. It is a bit dark, a bit edgy and sci-fi to a point. I'd recommend it as a good read for those who look for gritty and not so neatly wrapped romance.
Editor's note:
This article was originally published at Long and Short Reviews. It has been republished with permission. Like what you read? Subscribe to the
SFRB's free daily email notice so you can be up-to-date on our latest articles. Scroll up this page to the sign-up field on your right.