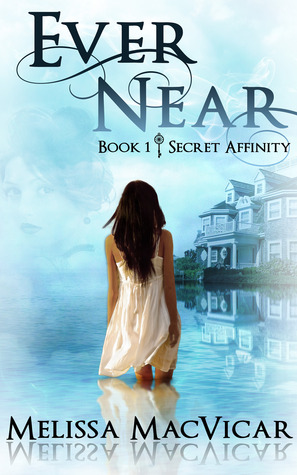 Some gifts come with strings attached to them. What's worse is that Jade couldn't reject her gift or know ahead of time just how disruptive it would be in her otherwise ordinary life.
Jade is an intelligent protagonist who has never quite managed to get used to seeing the dead. While she can be snarky and a bit too serious at times, I liked her sharp-tongued approach to the things that she knows she can't change. Her nonchalant approach to her own sexuality was also refreshing. She's not embarrassed by the idea of preparing for safer sex ahead of time, but neither does this part of her life take up a great deal of her time.
It would have been helpful to know more about the past and personality of a secondary character who becomes interested in Jade's life. Some of his actions come across as inappropriate given that he's an adult stranger who follows a teenage girl around. From what I understand, this book is the beginning of a new series. I hope that more answers are given about his behaviour in the sequel.
Not every ghost is cute and cuddly. Encountering violent, unpredictable spirits without ever being able to opt out of the experience isn't exactly what I'd consider to be a good time. Lacey's backstory was particularly frightening. What I liked most about it was how slowly it was revealed. Some of the other paranormal scenes are pretty intense, though, so for this reason I strongly recommend sticking with the age recommendation.
The romantic elements were out of place in an otherwise dark plot. The characters involved in it meet under an odd set of circumstances to say the least. While they aren't doing anything illegal, their actions do cross certain social boundaries in ways that I found disturbing. I never quite understood why this particular subplot was included, but this tale would have earned a much higher rating without it.
I didn't know much about Nantucket before reading this book, but it's an intriguing setting for a ghost story. There's a big difference between how certain residents have projected themselves in public and what's really going on behind closed doors. Everyone carries a few secrets around with them. It's how they react when they thinks those secrets are about to be revealed that makes Jade's journey such an interesting one.
Ever Near Book 1: Secret Affinity has piqued my curiosity. This is a good choice for anyone who thinks that paranormal activity isn't necessarily something anyone in their right mind would seek out.
Editor's note:
This article was originally published at Long and Short Reviews. It has been republished with permission. Like what you read? Subscribe to the
SFRB's free daily email notice so you can be up-to-date on our latest articles. Scroll up this page to the sign-up field on your right.