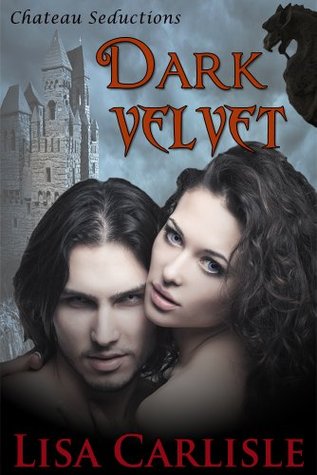 A protector of humanity turned hunter wracked by blood lust, poor Antoine was dealt a terrible fate. Once a proud guardian of life, he now fights every day against the hunger that would cause him to kill. No longer a pure gargoyle, but also not a full vampire either, he is something else…a hybrid. Retaining some of his gargoyle attributes, he's more formidable than most other paranormal beasties. That strength and agility is called into action when he must fight against another creature driven by bloodlust, and protect the woman he loves without losing his own life in the process. Human by day, werewolf by night, the man has killed before, and has no qualms about doing so again. This time, he has Savannah in his sights.
Savannah expects to accomplish some serious writing while at the art colony, but she never expects the castle's owner to hold such a fascination for her that she can scarcely focus on anything else. If her instincts are correct, he's equally drawn to her. When his subtle hints become crystal clear, Savannah has no qualms about giving what he requests. But when Antoine's offers of seduction keep getting withdrawn at the most inopportune moments, she grows frustrated—as most women would. As he slowly reveals his secrets, Savannah has to rethink her prior enthusiasm at becoming Antoine's mistress. When a local dockworker is found dead with suspicious wounds, Savannah can't help but wonder if Antoine had anything to do with it. She wants to believe he wouldn't hurt her or anyone else, but she can't remain ignorant to the truth right before her. She'll have to decide if the monster lurking beneath Antoine's comely surface is really a cold blooded killer, and better yet, does she care?
I had a difficult time identifying with Antoine and Savannah. Short stories are always tricky to write because there's very little time for character building. The main purpose of the story seemed to revolve around Savannah and Antoine having sex. It was a repetitive build up / let down scenario. I think I was almost as frustrated as Savannah! But each time Antoine put on the brakes, Savannah—and I—learned a little bit more about this mysterious man.
Ms. Carlisle does throw in a new twist to things with Antoine's history as it related to gargoyles. I can say it's a first for me to read a story that entwines two very different paranormal creatures: vampires and gargoyles. One thing in particular I enjoyed about the story was some of the visual imagery Ms. Carlisle creates by incorporating more than one of the five senses into her scenes. At times, I felt as though I'd melded into the plot to see and feel what Savannah did.
Ms. Carlisle also offers some nice breaks from the sexual tension between Savannah and Antonio when Savannah ventures off on her morning walks and even takes a ferry ride home for a brief interlude and some serious thought. Being that the main scenario is at an art colony, the author also adds in the description of varying sculptures and such, which helps to remind the reader of Savannah's location. Surrounded by a plethora of artistic talent, Savannah's writing begins to change. No longer the mild-mannered poems she used to draft, her words have become dark and seductive, influenced by Antoine's presence and the growing need she has inside.
There were a few instances where the author changes from third to first person. This kind of threw me off a bit. I expect a little more editing would have caught these discrepancies before publication. Overall, it was an enjoyable enough read. With a little tweaking, it could certainly be a memorable story. Though blunt, the ending seems fitting. Considering what seemed to be the ultimate goal from the beginning, there really wasn't anything else to add. Ms. Carlisle leaves the reader with something to ponder. Will Savannah do as Antoine asks? Only the author knows.
Editor's note:
This article was originally published at Long and Short Reviews. It has been republished with permission. Like what you read? Subscribe to the
SFRB's free daily email notice so you can be up-to-date on our latest articles. Scroll up this page to the sign-up field on your right.