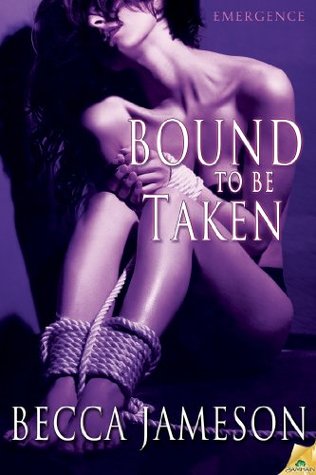 Stephanie never learned how to let go and just enjoy herself, and this is a lesson Aiden and Dane are more than happy to teach her one way or another.
Stephanie's character is one that intrigued and confused me at times. She clearly has a sense of where she wants her life to be and how she wants to get it. This type of discipline is both admirable and a tragedy in one. The tragic part about it is that she never learned how to enjoy life, she goes through it almost robotically. This is something her bosses clearly pickup up on, so they made a bet to see if she truly knew how to lighten up. In the end she clearly found some pleasure in life, but I still had to question if she figured out how to truly enjoy life and what he has to offer.
Aiden and Dane on the other hand seem to be the well rounded men any girl would dream of. That is if you can overlook the fact that they love one another as much as they love women. They both have very unique personalities, but you can also see many similarities about them as well. Dane is the quiet yet demanding type. You don't need him to say what he wants, you just know. Aiden seems to be the more outspoken and dominant of the two. Even if Dane considers himself dominant it is clear to me that Aiden just has a little extra push to him. Together these are dangerous men who it is clear to me will get whatever they want, even Stephanie.
The BDSM aspect of this story is prevalent from beginning to end. It is a main driving factor to the storyline, and the relationship of all the parties. I truly enjoyed watching Dane and Aiden dominate each other as well as Stephanie. I have to say however, some aspects of Stephanie's submission left me feeling a bit concerned. One being that she allowed both men to dominate her so easily and completely. I felt like she should have keep a little bit of herself. Another aspect that left me puzzled was Stephanie's openly willingness to just accept what they said. For such a forward thinking female who was clearly goal driven she just seemed to submit almost immediately, and was unable to tell them no. Again, it just made me question her mental state and if she should even be in that type of relationship. I can say that the BDSM is complete in the story, and far from light BDSM, which I enjoyed. The author even figured out a way to incorporate some knowledge about the lifestyle, which I appreciated.
The sex in the storyline was amazing. Both men agree to not have sex with Stephanie prior to a long term commitment, but that doesn't stop them from doing everything else, or sleeping with one another. The scenes in this story had me wiggling around in my seat more than a few times. The sexual tension between all parties is felt immediately and continued to the very end. A great story, especially if you love some hot scenes!
Editor's note:
This article was originally published at Long and Short Reviews. It has been republished with permission. Like what you read? Subscribe to the
SFRB's free daily email notice so you can be up-to-date on our latest articles. Scroll up this page to the sign-up field on your right.