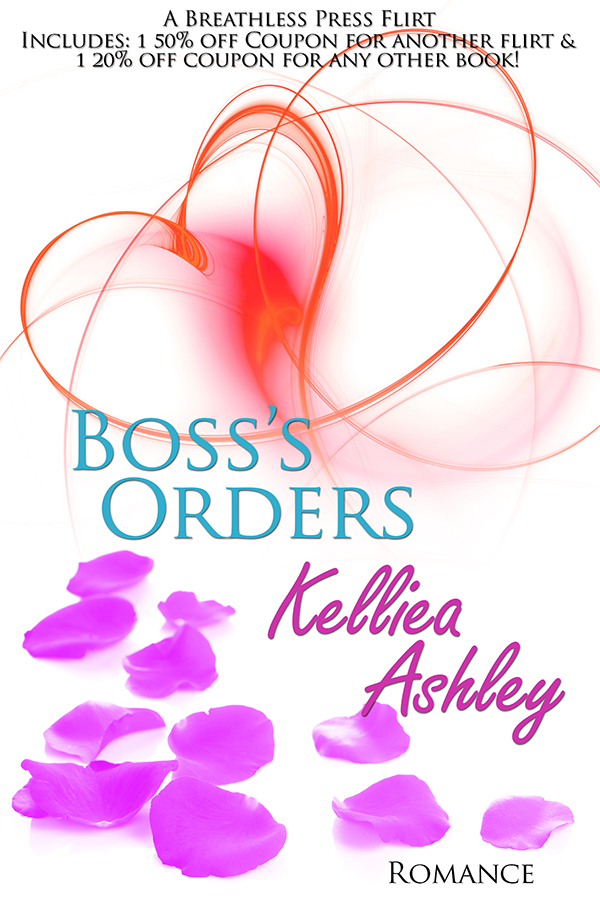 Lizzie can't stand her boss Brian's latest girlfriend, but with his leg in a cast his upcoming holiday in Spain becomes more fantasy than reality. Brian's new squeeze goes on without him, and Lizzie is left to make sure Brian can manage on his own. With the ordinary, simple things like showering and climbing stairs now a difficult feat to achieve, Brian finds himself reluctantly grateful for his stubborn assistant's help. Working together far more intimately now, both Brian and Lizzie find themselves unable to deny the simmering chemistry growing between them.
This is a fun short story. While the main plot of "secretary falls in love with her boss when he needs her help" is not a new theme, Ms Ashley writes this in a very modern tone, and with a light, happy style that is fun to read. Lizzie's character has a good bit of sass and doesn't take any of Brian's growls to heart. And Brian, for his part, isn't so macho he can't admit when he does need some help. Having said that Brian is quite the alpha male, and readers who don't enjoy their heroes a bit blinded at times by testosterone mightn't find Brian's assumptions and assertive ways as enjoyable as I did.
Sadly I struggled at first to get into this short story, as there was a grammatical error in the second sentence – "you're" instead of "your". While many editing errors often pass me by, it's normally because I'm so sucked into the story, reading it at a lightning pace my eyes (or brain) just skims over them. But a clear error so close to the beginning completely distracted me. I went back to the beginning to reread (thinking I'd missed something) and even after three rereads I realized this was just a simple editing error. But by then, it made it difficult for me to really sit back, relax and enjoy the story. It spoiled the beginning for me and I struggled to overcome that through the rest of the read.
I found this a fun, lighthearted and quick read. There's a clear snare dangling from a previously linked book (with Plain Jane) and another clear link to the next book (Alice of Wonder) but neither of them in any way detracted from me enjoying Lizzie's story. The sex is hot and sensual, but nothing over the top or risqué enough to blush at. I also really enjoyed both Lizzie and Brian's characters, finding them interesting and realistic. With a few small bumps through the story, I overall enjoyed it and would try another by this author.
Editor's note:
This article was originally published at Long and Short Reviews. It has been republished with permission. Like what you read? Subscribe to the
SFRB's free daily email notice so you can be up-to-date on our latest articles. Scroll up this page to the sign-up field on your right.