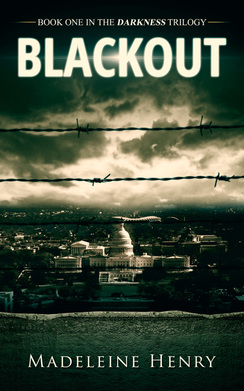 Phoenix hasn't survived this long by taking flippant risks, but he's beginning to wonder if it's about time to try something new.
This is one of the most richly detailed stories I've read so far this year. The world these characters live in is cold, dark, and rapidly decaying. Danger lurks around every corner, and I felt its stale breath on the back of my neck as I watched Phoenix and his community struggle to survive.
While I understand that this is the first book in a new series, so much time was spent describing the place where Phoenix grew up and the members of the other families who live nearby that his actual journey to America felt rushed. If the page count were twice as long this introduction would have been perfect. As it was written, the pacing was slow in the beginning and rushed over the course of the last few chapters.
Phoenix's unusual relationship with his parents piqued my curiosity. I can't say too much about it without wandering into spoiler territory, but he has much more freedom than most teens his age. How he responds to this arrangement reveals a lot about his strengths and weaknesses. I didn't always like his choices, but knowing about the unique environment he grew up in helped me to understand why he picked them.
I would have also liked to see more time spent developing Star's personality. She has an incredibly amount of empathy for other people, but I had trouble getting to know her as an individual because Phoenix only ever describes her in glowing terms. Even the kindest person in the world will eventually have a bad day, and I would have liked to see how she reacts when she's angry, scared, or overwhelmed with life.
The science fiction elements of this tale are much stronger than the romantic ones, but the romance blends in well with everything else that's going on. Phoenix and his girlfriend are a few years older than the age recommendation listed above. This is their first taste of love, though, and how they react to it is something that I suspect will be just as appealing to somewhat younger readers.
Give Blackout a try if you're a fan of young adult dystopian fiction. It's solid premise and surprising plot twists make it a good choice for anyone who likes this genre.
Editor's note:
This article was originally published at Long and Short Reviews. It has been republished with permission. Like what you read? Subscribe to the
SFRB's free daily email notice so you can be up-to-date on our latest articles. Scroll up this page to the sign-up field on your right.