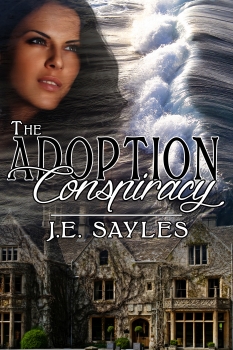 No one wants to feel like someone else's dirty little secret, but that's exactly what Raven's childhood was like. Now that she's an adult, will she finally be able to piece together all of the clues about her past?
The secondary characters dragged me through a wide range of emotions. Raven's adoptive family is as secretive as they are dysfunctional. The unhealthy relationships among them were sometimes expressed in incredibly subtle ways that made the plot feel even more realistic as it unfolded.
It would have been helpful to have more information about who Raven is as an individual. Her curiosity about and raw grief over not having any information about her origins adds some depth to her character, but I had trouble figuring out what kind of person she was outside of these burning questions. The brief glimpses of her growing identity as a person of color were fascinating and could have easily been expanded to illuminate more of her personality.
Some of the most absorbing sections of this book chronicle how the upper middle class white families in Raven's town thought of other races during the 1950s, 1960s, and 1970s. The seemingly slow progression of the types of words they used to discuss black people as well as how much social contact was considered acceptable made me marvel at how much can change in a generation. From one year to the next very little seems to change, yet when viewed with a wider lens everything shifts much more quickly than I ever would have guessed had my knowledge of this era ended in 1950.
The romantic elements never quite seemed to fit in with the rest of the plot. I had trouble understanding why the characters involved in it were attracted to one another and would have liked to have more information about what they saw in one another before they fell in love. Both characters were intriguing as individuals, I was just never able to see the spark between them.
There were a few things that didn't make any sense to me in the beginning of this story. At first I wondered if I'd misread the possible interpretations of these scenes. Once Ms. Sayles began pulling everything together, though, I was impressed by how many clues she'd tucked into small snippets of conversation among other places.
The Adoption Conspiracy is a good choice for anyone in the mood for something dramatic and historical. The mystery is nearly as compelling as everything else that is going on in the mid 20th century for these characters!
Editor's note:
This article was originally published at Long and Short Reviews. It has been republished with permission. Like what you read? Subscribe to the
SFRB's free daily email notice so you can be up-to-date on our latest articles. Scroll up this page to the sign-up field on your right.