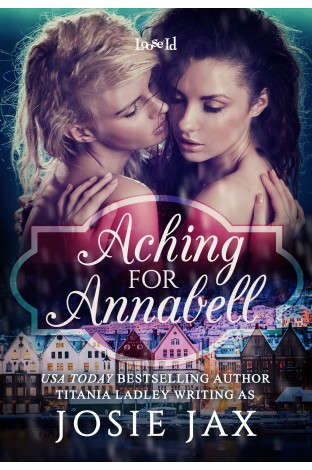 Not everyone can outrun their problems, but this won't stop Annabell from making a dash for it.
The sex scenes in this tale were absolutely scorching hot. By far the biggest reason why I found them so alluring is that the chemistry between the two main characters was perfect. They were attracted to each other both emotionally and physically, so I couldn't wait to see what would happen when they took their relationship to the next level. Seeing it all unfold the way it did only made me root harder for them to end up together.
With that being said, the dialogue could have used some more work. Neither one of the characters had a natural speaking style. Both of them said things that I couldn't imagine anyone saying in the heat of the moment because of how stiffly and formally they talked. This kind of dialogue would have worked in a story set a hundred years in the past. It felt out of place for something that was supposed to be occurring in the present day, though. Annabell's background definitely explained some of her formality, but there were still times when the way that she talked was distracting to me due to how she described certain activities that were going on between her and Nicole in the bedroom. I was also never quite sure why Nicole spoke as formally as she did since I assume she was raised in a mainstream family.
The subplot added an extra layer of intrigue to the storyline. I especially liked how the author wove it into so many different sections of this book. Briefly bringing this topic up several times before the conclusion made me curious to know how it would be resolved. Separating everything out like this also left plenty of room for the main plot to develop, so I was glad to see it written this way.
I'd recommend Aching for Annabell to anyone who is in the mood for something titillating.
Editor's note:
This article was originally published at Long and Short Reviews. It has been republished with permission. Like what you read? Subscribe to the
SFRB's free daily email notice so you can be up-to-date on our latest articles. Scroll up this page to the sign-up field on your right.