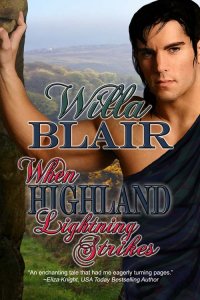 Shona is a Highland lass who has seen enough death and judgement to last a lifetime. It's no wonder she's wary when Angus literally staggers up with a lame pickup line. It was also pretty amusing. I could see her sitting there, one eyebrow raised at his obvious inebriated come on. I was glad to see that she had a little spunk in her even if it often had to be repressed because of heavy handed men in her clan, namely her uncle and guardian.
I kept picturing Ian Somerhalder when Angus was described and I had no problem seeing why Shona was attracted. Outside the tendency toward premature celebratory drinking, which was likely common for the age, he had some truly noble qualities and he loved his clansmen. Still, he's also a man and Shona is a beautiful lass who doesn't hate his kisses. Circumstances put them in a position to protect each other and the outcome was decidedly sweet and sexy at the same time.
One of the first things I noticed is that the dialogue feels authentic. This is a Highland setting and I expected to hear the people speak with some form of brogue lilt. It was easy to fall into a pattern of reading it in my mind with the same pattern of speech but it also helped put me into the setting, to feel a part of it.
A couple of interesting twists kept this story alive right to very end. Also, the clan MacAnalen needs to build their hall away from trees, for everyone's sake. Seriously, if this clan didn't have bad luck it wouldn't have any luck at all. I would have liked to have seen Shona have a little more self-confidence in her ability and not have taken quite so long to embrace it. She has reason to worry about how people will react but she takes on so much guilt at what she can or can't do it's practically paralyzing. Love is a very powerful motivator and in the end it lends the strength she needs.
There's a paranormal element to this book, as with all the Highland Talents books. Angus sampled some of that talent in Highland Healer and was less than impressed. I was curious to see how he would react once he realized that Shona shared a similar talent.
There's mention of what happened in the first book in the Highland Talents series between Toran and his healer, Aileanna, who also make an appearance in this novella. I haven't read that one, yet, but I'd like to go back and see how this war that tore up so many clans began. Ms. Blair has an easy to read talent for bringing a story to life. Given another opportunity, I look forward to returning to the Highlands with this Ms. Blair to see what new talents make themselves known.
Editor's note:
This article was originally published at Long and Short Reviews. It has been republished with permission. Like what you read? Subscribe to the
SFRB's free daily email notice so you can be up-to-date on our latest articles. Scroll up this page to the sign-up field on your right.