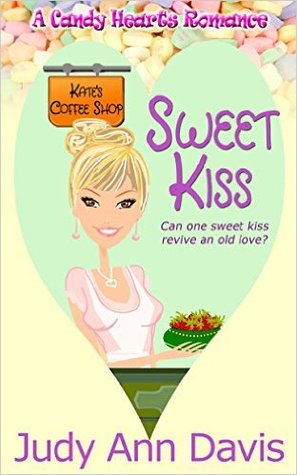 Losing a diamond ring down the drain could put a damper on anyone's day, but when the plumber turns out to be a former boyfriend who stirs old feelings, the day starts looking brighter! That is, until he sees the ring and decides his former flame is engaged to be married.
Kate is the hardworking, dedicated co-owner of Kate's Coffee Shop in Little Heron Shores, Florida. Her only living relative, other than her sister Violet, passed away last year leaving Kate and Violet her homestead, which has been in the family for four generations and was their childhood home. Kate loves the old place. It leads to the backwaters and it holds many wonderful memories for Kate, most of which include her childhood friend/boyfriend, Tappe. Violet, however, doesn't seem to have fond memories of anyone or anything. She wants Kate to sell.
Tappe is recently back from the Netherlands after a failed marriage, and he looks better than ever. He's living and working at the nearby marina, but he would much rather buy the old homestead that Violet is so keen on selling. The fly in the ointment keeping everyone's dreams at bay is a girl named Eva May, who you may find yourself laughing at the whole time you're hating her.
Most of this story has a comfortable flair—friends, love, quirky people, and a hometown with old-fashioned character, but there were a few confusing instances in the story where character traits turned topsy-turvy. For example, Melanie, Kate's best friend and business partner, has given the reader reason to believe she is hopeful Kate and Tappe might reconnect, yet when Tappe asks to see Kate, Melanie turns into an over-protective grouch and balks at even giving Kate a message from him. Even odder is Kate's behavior when she shows no interest in even saying hello to Tappe even though their friendship has been rekindled. I was also disappointed to find a few editing errors beginning on the very first page with the word "facet" instead of "faucet." Most glitches, however, were simply missing or omitted words.
This is a quick, clean read, especially fun around Valentine's Day given its candy hearts theme. Readers who like romance and old friendships will settle in nicely with this cute story!
Editor's note:
This article was originally published at Long and Short Reviews. It has been republished with permission. Like what you read? Subscribe to the
SFRB's free daily email notice so you can be up-to-date on our latest articles. Scroll up this page to the sign-up field on your right.