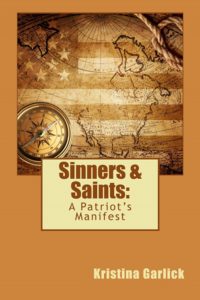 This is an interesting story and told in a unique-to-me format – what the author calls diary/play format. It's set after a zombie virus outbreak has devastated the USA and created zones. The main character, Zoey Major, has a secret that makes it possible for her to venture out away from the fort to gather the materials needed for her soap and fragrance business—as well as help keep an eye on the strength of the fortification and bring in any stray humans she finds.
The diary/play format is just that. The narration is written in first person from Zoey's POV and the dialogue is written in play format, ie:
Zoey: "But -"
Catey: "I said take the damn shot."
Zoey: "Fine."
This might be off-putting to some readers. As a format, I got used to it quickly, but I also have a background in drama and have been known to read plays for pleasure. The main issue with this format is that it is like reading a play. Typically when reading a book, the reader wants to feel a deep connection with the characters, she wants to get into their heads and feel what they are feeling. With the play format, the reader is removed from that. Even with the narration being in Zoey's POV, I never really connected with her on a deep level.
There was also an editing issue—several words that were misspelled (for example, vile instead of vial: Killian was sitting on the bed with a vile in his hand.) and many cases where the phrasing was awkward. The book would have benefited greatly by a professional editor looking it over.
The story line itself, though, was very interesting. I could really see this as a made-for-TV movie—it would be fascinating to watch the dichotomy between their "now" and "then". Zoey is very much a patriot of the times—no matter what, she holds on to the belief that one day, the USA will be reunited and will heal itself after what it's been through. Even though it is illegal in that time to do so, her living space is awash with patriotic memorabilia that she adds to whenever she finds something new "outside."
I would be interested in reading more of the author's works in another format. She has a good imagination and the plot of the book was compelling.
Editor's note:
This article was originally published at Long and Short Reviews. It has been republished with permission. Like what you read? Subscribe to the
SFRB's free daily email notice so you can be up-to-date on our latest articles. Scroll up this page to the sign-up field on your right.