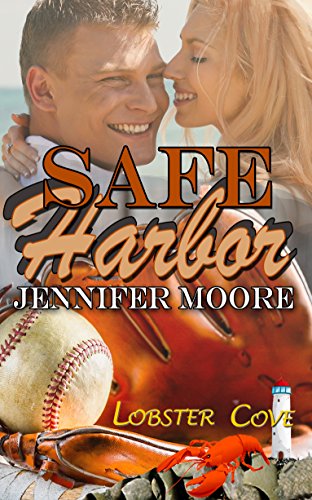 Seth sees Melanie every day, but he still hasn't quite managed to work out how to talk properly to her and get her to trust him. He's a self-confessed fixer, and it's clear that Melanie needs help. Seth is determined to become that man, he just needs the right opening.
I found this to be a lovely, really sweet story. Seth and Melanie don't rush into everything – they're both quite layered characters who have plenty of skeletons in their closet. I really enjoyed the fact neither were simple, easy people. Seth is definitely a fixer and needs to save those around him – but that need stems from a very specific time when he couldn't do so. And Melanie is on the surface a shy young woman, determined to make her own path – but there's so much more that lies in her previous life, where her determination takes root from. I found these to be really interesting, complicated people who grabbed my attention and it was a pleasure to watch them not only come together, but learn about each other.
This story is set in Lobster Cove – and while it's clear there are plenty of other stories set here, I had no problems following along, even though I picked up this book up without having read any of the previous other stories. I was a little disappointed with the ending. While Melanie was awesome confronting her demons from the past, I felt the resolution to the problem was just a little too pat. After such a momentous build up – pretty much the entire story – having everything just fall perfectly into place and be accepted in the final moments really felt unrealistic to me. Don't get me wrong, I LOVE a happy ending, I need that from my romance, but after a huge build up to this climactic scene, it felt so easy and smooth I couldn't help but wonder if that was it and I'd missed something.
Having said that I strongly feel that for me; the most important aspects in a romance story are a) the romantic relationship and b) the characters. Both of these were excellently handled to my mind. I loved the slow, sweet blooming of the relationship between Melanie and Seth and I particularly enjoyed some of the baseball humour and the way they both kept it light but their connection flourished.
A lovely, sweet and warm love story between two deep and interesting characters.
Editor's note:
This article was originally published at Long and Short Reviews. It has been republished with permission. Like what you read? Subscribe to the
SFRB's free daily email notice so you can be up-to-date on our latest articles. Scroll up this page to the sign-up field on your right.