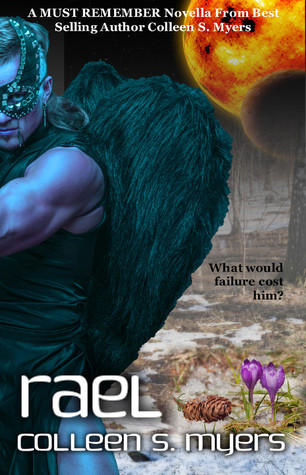 Rael's people, the Avaresh, are generally peaceful. But their government knows to plan for all eventualities. So when they come under attack, Rael knows his duties – to protect the children. Can Rael do rise to the challenge when disaster strikes?
This is an interesting, very short story. There are a number of new words and a whole new universe all introduced in this snippet of a story. I found it a little overwhelming – a lot of information and explanation in a very short space. Although there is definitely action – the scene opens with an attack, which I feel was a great way to draw in the reader – I really feel that the shortness of the story just didn't allow the author to really expand and show the reader the richness and depth of this new world. After reading through the story twice I had a much deeper appreciation for the author's imagination and her way of managing to infuse action, treachery and a sort of hero's awakening into such a quick story.
Readers should be aware that I feel this is a pure Sci-Fi style of story. There is no romance — not even a heroine really — just Rael as the main male protagonist. There also to my mind is not a happy ending. Bittersweet and heroic, yes, but not a happy ending in the traditional sense at all. While I feel this will appeal to readers who like quirky stories or darker endings – readers used to everything turning out well (either Happy Ever After or even Happy For Now) might not find this ending satisfying.
I greatly enjoyed Rael's character – at seventeen he was almost a fully grown male and his love for his little sister was deep and really struck me as true. I did appreciate how the author crammed a whole lot of action, intrigue and danger into such a short story, but this really felt like an extract of a longer-length story. I was left not really knowing clearly what happened next, or how the events in this story unfolded right after where the ending left off. Add onto that the bittersweet, not-happy resolution and I felt a little down when I'd finished reading this story and normally that's not how I like to finish on a book I read.
The characters, action and plot were excellent. I enjoyed the Sci-Fi aspect of this new world and I'd certainly be willing to give this author another chance. I'd pick up another of her stories again.
Editor's note:
This article was originally published at Long and Short Reviews. It has been republished with permission. Like what you read? Subscribe to the
SFRB's free daily email notice so you can be up-to-date on our latest articles. Scroll up this page to the sign-up field on your right.