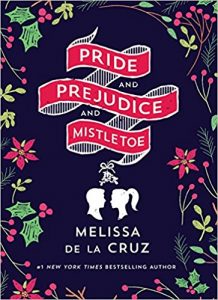 It's time for Darcy to grow up, heal and find love. What's it going to take? Quite a lot actually: a family emergency, familial expectations, a best friend's advice, jumping to conclusions and clearing the air of what was really happening during those moments in high school when Luke seemed like such a beast to her – that's quite the list, isn't it?
Darcy is a self-made woman. She's strong, ambitious and assertive and knows how to enjoy the benefits of all her hard work. She works harder than anyone around her because she doesn't have much of a life. Why that is, is slowly revealed in the course of the heroine's visit back home. Facing her feelings about her hometown and all the memories attached to the place ends in a present reality that is nothing like she expects. She has her highs and lows, her surprises and thrills, her mistakes and her confusing triumph. The whole novel is told through her point of view. I only got to know what was really going on in Luke's mind when she finally gave him a chance to reveal it all. It was a huge 'Ah-ha! moment' for both reader and Darcy.
I didn't get a feel for Luke, the person, in this novel. I think that's why the rating was just shy of perfect. As a story about Darcy finding happiness and love, it's perfect. The fact that she finds it with Luke, the boy from high school, now a hunky grown-up man, whom she thought despised her, was engaging, entertaining and yet, didn't have quite the impact I'd expect for a hero. There's no doubt in my mind that Luke was a responsible adult with a deep capacity for commitment; look at his family. Among the things I liked about Luke was his vulnerability. He's a character with enough emotional depth that it was easy to see why he is confused about how to go about reaching his end goal – Darcy. I'd say they're perfect for each other because she has the same problem! It was kind of cute. What he comes up with is a diabolical little plot made possible by being in cahoots with others that love Darcy as much as he does. It is truly romantic and adorable. A little over the top, but then again, once you get to know Darcy, it's actually perfect.
If a reader is looking for fast paced thrills and chills, this isn't the novel. This story is more for those who enjoy romances of the heart, of second chances, of finding out that the best thing in your life is right in front of you, and that feel good moment when a wonderful epilogue wraps up the story in a nice romantic book buzz of happiness.
Pride and Prejudice and Mistletoe has a beautiful, poignant moment that takes place during Christmas. It brought a tear to my eye because it proved without a doubt that Darcy was truly loved. That moment when she believed, truly believed, was the most powerful of all. This is a heart-warmer – a book that makes me feel emotions down to my toes. Pemberley, Ohio is a special place to be indeed.
Editor's note:
This article was originally published at Long and Short Reviews. It has been republished with permission. Like what you read? Subscribe to the
SFRB's free daily email notice so you can be up-to-date on our latest articles. Scroll up this page to the sign-up field on your right.