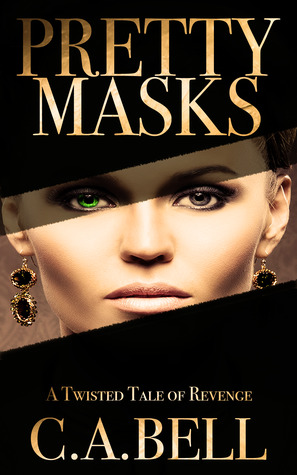 The book started off okay. Lois Johnston is waiting for her husband Nathan to come home, she had plans to greet him with a romantic dinner that she has made. Coming home late for the last four month, Nathan placates Lois by telling her that they will take a romantic trip soon. Lois doesn't come across as a strong woman to me. Her husband basically showed her by his actions that she wasn't a priority, that their marriage wasn't a priority. It is sad that she is in a marriage where she is unseen and neglected. I didn't like that the author didn't give Lois a life. There wasn't any mention of any close friends. I didn't see Lois as a fully developed character for these reasons and that her story focused more on her tragedy and disorder and not on her as a woman.
The story does alternate from Lois's past and present. Her past gives a glimpse of how she got to where she is in the present. The glimpses of her past do help to show how her disorder developed.
I understand the Dissociative Identity Disorder to a small degree and it was disclosed that she dealt with traumatic abuse, but I didn't understand how if Lois has been doing fine with her disorder but all of a sudden she loses control of herself and starts her journey into a world of revenge and madness. I am not familiar with what brings about DID triggers nor did I expect the dark tale of sex and murder that personality X brought to the story. I am not sure how I feel about X standing up for Lois. I want Lois to be strong and take control of her fears and life, but not by a means of violence. I wanted her husband Nathan to reap what he sowed for hurting and neglecting Lois. I guess X made him pay by her standards of punishment and I couldn't expect a happy or satisfying ending for someone dealing with impulsive behavior.
This is a short story that is sure to keep your attention as it takes you on a ride on the many faces of Lois. This is a good, quick read that delivers the dark side of Dissociative Identity Disorder and what could possibility be the devastating results.
Editor's note:
This article was originally published at Long and Short Reviews. It has been republished with permission. Like what you read? Subscribe to the
SFRB's free daily email notice so you can be up-to-date on our latest articles. Scroll up this page to the sign-up field on your right.