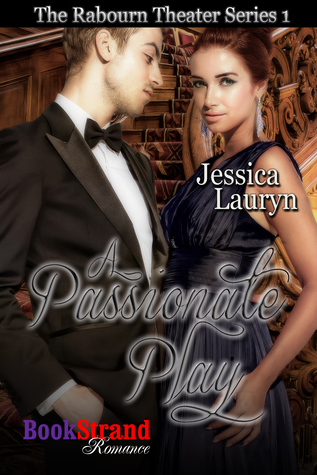 As I was reading this story I was overcome with the sensation I was watching a Matlock or Perry Mason episode. I don't know if you are familiar with either of those TV series but I used to watch them faithfully. Some episodes were better than others but I loved the "who done it?" and "why". If you enjoyed either of those two TV shows like I did then readers will enjoy A Passionate Play!
This plot was full of mystery but I had to go back and re-read sometimes because I forgot or missed something and it wasn't making sense. After a couple times of that I went and got a pen and paper to take notes making the pace slow when I came to those hiccups. Please note that it was worth the note taking and the hiccups didn't take away from the story because, halfway through the book the pace dramatically picked up and stayed steady.
Do you ever watch a TV show and talk out loud to whoever is in the room and ask "Why did she open the door without looking?" Only to have whoever is in the room say "Because it's a TV show and that's how they wrote the script". It happens to me all the time. I roll my eyes at the person in the room for stating the obvious and then I roll my eyes at the show yet I can't take my eyes off the screen just in case I miss what happens next. Well, take that experience and apply it to this book.
This novel had me talking out loud and rolling my eyes yet I couldn't put the book down! I felt like I was possessed by complete morbid curiosity. My husband was in the room and could hear me talking out loud "What? , What? , Who ?, Why?, What ?, Who? NO, NO, no". He asked if it was a good book and I was conflicted with a "yes and no".
Nick Lancaster is the hero. He loved Alicia, the heroine so much that he'd do anything to protect her on his own and in his own way. That was a talk out loud moment for me but that was what created the drama in the story. Alicia had amnesia until the end of the story so we only know the kind of person she was according to Nick. With the amnesia it was like we got to see the real Alicia since she wasn't under life's influence. Even without her memory she sensed Nick was the one for her. I could feel the chemistry and sensual tension between Nick and Alicia.
There is no doubt that Nick and Alicia never would have had a happily ever after romance if she didn't lose her memory because of what Nick did. I for one still couldn't forgive him for what he did but what I feel doesn't matter. Alicia loved him enough to forgive him. Part of the mystery was solved to conclude a happy ever after between Nick and Alicia but there is a bigger thread that alludes to a book two. Therefore the story did end with a happy ever after but I didn't experience a book glow nor would Nick be on my list of book boyfriends.
This was a good book if you enjoy suspense/mystery romance stories. I'm glad that I read it and didn't find it to be a waste of my time. I do recommend that others read A Passionate Play. I really think this story would be a great novel for a book club to read and have discussions about. I'd love to hear what others thought about this book. Even though my feelings were very conflicted about the plot, there was something about it that was irresistible and that was what kept me flipping the pages.
Editor's note:
This article was originally published at Long and Short Reviews. It has been republished with permission. Like what you read? Subscribe to the
SFRB's free daily email notice so you can be up-to-date on our latest articles. Scroll up this page to the sign-up field on your right.