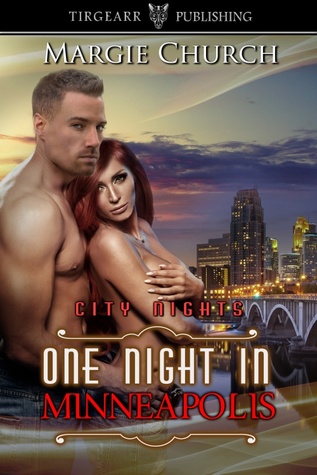 This is an erotic little nugget that presents to a reader the start of something wonderful. Its basis is two people coming together for a high school reunion and getting the chance to do something they'd never really had a chance to do when they were in school – not only be with each other but to explore all that that might entail. At this stage in their lives, it's not for dating as immature kids but coming together as adults with adult needs, expectations and fantasies.
Although the very beginning starts of slow with more telling than showing, it's not long before the author finds her stride and the interest, spice and character dynamics take hold to provide a very entertaining read.
For fans of erotic romance, all their hot buttons should be satisfied because Ms. Church knows how to blast open the bedroom door so wide that all the sexy and passionate details are there for readers to enjoy. The word 'shy' isn't in Vince or Skylar's vocabulary.
What I enjoyed was seeing hints and references that this 24 hour marathon of uninhibited sex isn't as shallow as the beginning led me to believe. The two have a history and it provides a good base to start with. I liked how Vince treated Skylar – his sense of humor, his willingness to try whatever she wanted and his caring for her. Yes, he has a hard time keeping his emotional distance as the hours go on, because that's what the heroine wanted, but his slipping up here and there is what makes this little story work. I saw that Skylar wasn't immune no matter how much she wanted to be. Through the course of all their sheet gymnastics, the interaction at the reunion and the visit to Vince's home, Skylar is faced with the possibility that maybe, just maybe, Vince is worth taking a chance on. I got the impression that a little seed of wonder and hope might have been planted. It's how the author chose to wrap up One Night in Minneapolis that made reading this short story worth it. The ending left me feeling happy, optimistic and assured that a romance is born. Because of that, this is an easy recommend of One Night in Minneapolis to other erotic romance readers.
Editor's note:
This article was originally published at Long and Short Reviews. It has been republished with permission. Like what you read? Subscribe to the
SFRB's free daily email notice so you can be up-to-date on our latest articles. Scroll up this page to the sign-up field on your right.