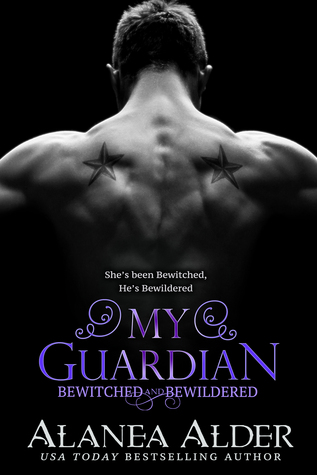 I really did enjoy this novel because it made me giggle in too many places to count. I loved the characters, their relationships to each other and the new scenery. There was drama because the running suspense plot is still going strong as it's been throughout the series. Adriel and Eva were very good together.
I liked that Eva was an extremely strong heroine and her shifter form was nothing to mess with. I appreciated the fact that Adriel respected her skill set enough not to pull the 'I protect my female, she obeys me' shtick. He's a smart hero and strong in his own right.
The reason for a lower rating than what I wanted to give is because this book was supposed to be about Eva and Adriel. This was to be their story, or so I thought. For the beginning of the book the only new person I met was Adriel along with many of the characters from previous novels. In fact, I believe a quarter of the book was introducing readers to the new digs, Noctem Falls. The secondary character that stole the show was the ever-quipping, irreverent and brilliant chaos-maker, Meryn, the diminutive firecracker and wife of Adriel's commander, Adrien. I'm starting to think that Meryn is as much a recurring story arc as the dreaded ferals, now called Reapers. I like her character, I really do – she makes me laugh and I get her jokes and I just adore how she wraps big, bad Adrien around her little finger. But this story is supposed to make me connect, care and become engaged in rooting for Eva and Adriel and I don't feel I spent enough time with them watching their relationship, with all its quirks, grow and blossom. Because of all the inside jokes, the reference to Keelan and other past events, I would not classify this novel as a standalone read. Readers really do need to have read some of the previous stories to understand the undercurrents that are woven throughout this story.
Another thing was the sheer number of secondary characters that converse all on the same page – many times I got lost. I had to keep backing up to figure out who was speaking at that moment. And I could have sworn Meryn made a mistake and mentioned great-great nephews but that should have been reversed and it should have been uncles, or great cousins, or something, but not nephews. Nephews and nieces are the offspring of the future, it's uncles, grandfathers and possibly cousins that are in the past, right? So, someone missed that.
For all of the confusion and mayhem, this is still a fun book to read because the characters are so eminently likeable, the humor truly made me laugh out loud and I adore Meryn. I just wish I got to know Eva and Adriel as well. I mean a tiger and a vampire? It's a great combination! And I really liked it when a very special book was shared and what was revealed affected every single person in the room. It was bittersweet and poignant.
I have no problems recommending My Guardian to fans of the series; they'll get the references and jokes. If they adore Meryn like I do, she'll add to the enjoyment and perhaps mitigate the fact that Eva and Adriel's romance isn't as strong a focus as they might expect. There is a wonderful happy ever after and that's a positive for the book too. The set up hook for the next book was well done and I'm more than ready to discover Declan's mate and how that romance evolves. Overall this is an amazing series and I've enjoyed reading every single one. That includes My Guardian.
Editor's note:
This article was originally published at Long and Short Reviews. It has been republished with permission. Like what you read? Subscribe to the
SFRB's free daily email notice so you can be up-to-date on our latest articles. Scroll up this page to the sign-up field on your right.