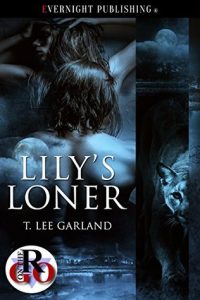 After exposing murder in a crazy cult, Lily is being chased and desperately needs protection and sanctuary. With no one else to turn to, Lily places her trust in her brother, Ben. But Ben and his wife, Amber, are expecting their first child any day now – so Ben reluctantly takes Lily to his old CO – Max. Max was scarred in an explosion that killed two of his unit buddies in Afghanistan. He isn't sure he's up for anything really – but he can't say no to Ben, and his attraction to Lily is both fierce and overwhelming. Can they find what they need in each other?
This is a fast-paced short story that had a good plot and some complex, interesting characters. It took me a little while to get used to the head-jumping – the chapters are split up a few times to swap between Max and Lily's perspectives. As both characters talked in the first-person I felt this made the jumps from one perspective to the other a little harder to navigate and made it feel a bit choppy to me – swapping around back and forth. While I found this wasn't to my personal tastes as a good method of story-telling, I did get a little more used to it by the end of the story, and I have to admit I did enjoy understanding exactly where Max and Lily were both coming from.
I also wasn't too sure about the speed with which Max and Lily consummated their attraction. Both characters have a lot of baggage – Max from the war and his scars, Lily from events that happened while she was infiltrating the cult. On the one hand, as an erotic romance I fully understand the author needed to add the sexy action and couldn't leave it till a last-minute after-thought. But considering the weight both characters carried – particularly Lily in a sexual sense after her near-miss in the cult – I couldn't help but feel it rather unrealistic that they both shed all inhibitions and baggage and happily jumped into bed together extremely quickly. I fully believed the attraction and the chemistry between Lily and Max – I thought that was written fantastically, and I can understand that an erotic romance needs erotic love scenes, but I couldn't help but feel like the speed of the sex scenes were just too much, too soon, considering all the other elements swirling around.
I really enjoyed the plot. I found it multi-layered and the small twist about half way through was unexpected for me and I felt it was a great extra layer. I didn't really understand why Lily kept it a secret – the hurried explanation Lily gave Max didn't seem very logical or convincing to me, but honestly by that stage of the story I had pretty much disconnected my brain and I was just rolling with it all – enjoying the hell out of the ride.
For a fast-paced, sexy short story with plenty of plot and an interesting new shifter world I found this to be a lot of fun. I'd recommend this story as the sort to be a guilty indulgence on a quiet night. Throw logic and sense out of the window, sit back with a glass of wine and some nibbles and just enjoy the sexy fun.
Editor's note:
This article was originally published at Long and Short Reviews. It has been republished with permission. Like what you read? Subscribe to the
SFRB's free daily email notice so you can be up-to-date on our latest articles. Scroll up this page to the sign-up field on your right.