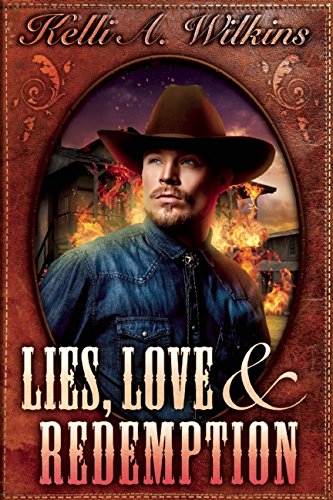 From the first page I was hooked! The plot was clever, engaging, and I was full of anticipation for what would happen next since there were several twists and turns. The plot wasn't totally predictable and was mostly believable. I experienced some pleasant surprises.
Sam Hixton, the hero, was shot and left for dead but managed to stumble into Cassie's store with a "help me" and "hide this". If there was a "Pause Life" button I'd have pushed it then. Thank goodness such a button doesn't exist because at 40% through the book there was a scene that literally had me stumbling and muttering to myself in a not so pleasant way. Up to this scene the author did an excellent job drawing me into the story and making me feel involved with the small struggling town with the complex locals that resided there.
The synopsis actually refers to a fateful night when the hero and heroine gave in to their fiery passion. The placement and timing was farfetched and unbelievable. Seriously, Sam is irresistible but not that irresistible. There's a sentence that said "it wasn't the ideal time, but he wasn't about to argue". The only thing that was fateful that night was the fact they chose that moment to not be able to repress their feelings another moment longer. I know this is a romance, and their desire was inevitable, but come on. Right then?
Even though the story was able to draw me back in, it was never the same; it didn't have the same gripping power over me as it had before that 'fateful' event. Just when I was able to put the scene out of my mind, the couple referred to it later in the story as if it was a personal inside joke between them. They admitted that they wished their first time together was a different place and time. I could only agree with their assessment.
Regardless, I was still hooked to find out how in the world was she going to save the store and how in the world their love for each other would endure through all the obstacles and complications. I really loved it when Sam stood up for Cassie to the locals. Each time he did I was cheering "Ha! Take that!" As much as Cassie was stubborn, she was smart enough to know when to bend and when to apologize when she went too far.
The author did a good job securing a happy ending for all involved leaving me feeling justified, vindicated, and with a sweet closure. It was a nicely wrapped happy ending. It was like eating a really delicious meal that left you with mild heartburn. You know you'd eat it again but next time you'd bring the antacids with you.
Editor's note:
This article was originally published at Long and Short Reviews. It has been republished with permission. Like what you read? Subscribe to the
SFRB's free daily email notice so you can be up-to-date on our latest articles. Scroll up this page to the sign-up field on your right.