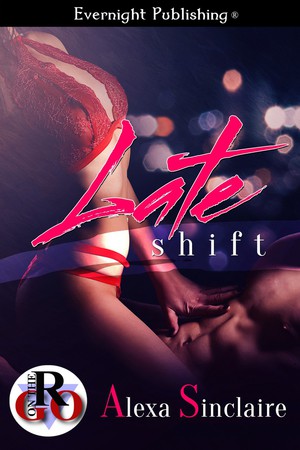 Tilda works in a diner on the night shift, and while the tips were good the walk home at 2am wasn't her favourite aspect of the job. When a construction site opens along her route home though, Tilda meets Ryan. Suddenly the night shift and her late walk home gets a whole lot more interesting.
This is a sexy, hot short story and one I enjoyed. Ryan is a rough, working class man and so I found his dirty language believable and not as off-putting as I might have under other circumstances. I was a little surprised that Tilda reacted really well to the hard talk – especially when she was portrayed in many ways as a young, not very experienced woman. Once Tilda and Ryan got into bed though, Tilda really came into her own. While I can't quite say I felt she owned her sexuality there was a delightful lack of worry and self-questioning which I found modern and refreshing – though not necessarily believable from the character I was initially introduced to. Tilda enjoyed their hard sex and although she worried about the stability and long-term-ness of their relationship I loved how she didn't fall into most of the usual "I'm sexually active" traps like some heroines do.
I was jolted a little by an editing mistake (Ryan's age fluctuated from thirty two to thirty one) but for the most part the editing, pace and style of the story kept me interested and reading quickly. Overall, I enjoyed Tilda and found her a sensible heroine. She lost her mind a little during the conflict – believing a clear lie from a character who had already proven himself untrustworthy – but aside from that short bout of "silliness" Tilda seemed a sensible, practical woman with her head screwed on properly. Ryan – for all his roughness – was the classic hero in that once he admitted the depth of his feelings was willing to commit and this helped me really enjoy the happy ending. He showed his care with his actions – not one for soft or sweet words.
This is a fun short story with some hard sex and dirty talk. I enjoyed the pace and characters and was satisfied with the happy – almost romantic – ending.
Editor's note:
This article was originally published at Long and Short Reviews. It has been republished with permission. Like what you read? Subscribe to the
SFRB's free daily email notice so you can be up-to-date on our latest articles. Scroll up this page to the sign-up field on your right.