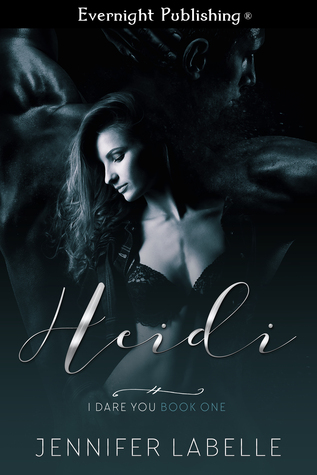 Heidi, Zoey and Meagan are best friends. Half drunk at a girl's night out, the three agree to complete a dare made by the others within a certain timeframe. Heidi has been lusting after her roommate, Nathan, forever. So when Zoey and Meagan dare her to tell Nathan of her feelings she's nervous but knows it's well beyond time she tell him. Can they move from friends to more without ruining the relationship?
This is a fun short story filled with plenty of sizzle. I was really interested in how different Nathan's character was. Far from the usual hero material, Nathan had – from my perspective at least – multiple anti-hero style characteristics. He was cocky and full of self-assurance, plus he was a bit of a man-whore. Despite all this Heidi is deeply in love with him and from the first few pages I was eager to see how the author would get these two together, but more importantly how Nathan would stack up being the hero. I felt deeply intrigued at all the conflicting parts of the scenario – the hero who wasn't a hero, the heroine who was shy but still owned her sexuality. It was refreshing and a very different outlook.
I ended up a little confused about Nathan's sexuality – it was never fully explained whether he was bi or just loved people and sex of all flavours. I also was a little disappointed in that I didn't really end up buying that Nathan genuinely loved Heidi when they finally got together. They'd been living platonically for three years and while the chemistry was there, he hadn't felt strongly enough about her to act on it. Additionally, he'd had plenty of "love em and leave em" relationships – and tons of M/M flings as little as a week before declaring his love for Heidi. The change was just too drastic for me to find it believable. Additionally, the moment things stop going his way, Nathan reverted back to what he knew (carefree flings) so this made me seriously question the strength of his feelings. Both Nathan and Heidi were too caught up in their passion and the newness of it all for me to feel this new loving relationship between them was properly explained.
A part of me really wishes this book had been full length. I'd have loved a bit more time and background into both Zoey's and Meagan's dares being set up. I fully understand why a bit more time and a slower pace is impossible with such a short word length – but I really felt there was so much left unexplored it just felt a shame the pace moved so quickly and there wasn't more time devoted to fleshing out the details. The conflict between Nathan and Heidi really felt like it appeared almost out of nowhere. In this scene especially I feel more time and explanation would have changed this from making me feel a bit confused into having the scene help build the solid relationship between Nathan and Heidi and make it far more believable for me. I still fully enjoyed the quick, sharp ride the author took us on – but a part of me would have found the story more satisfying if we'd been able to relax and enjoy some of the key scenes more thoroughly.
When Nathan and Heidi finally get together properly – the heat level is scorching and the pace really ramps up. It's a wild ride and I fully intend to look out for Zoey and Meagan's story too.
Editor's note:
This article was originally published at Long and Short Reviews. It has been republished with permission. Like what you read? Subscribe to the
SFRB's free daily email notice so you can be up-to-date on our latest articles. Scroll up this page to the sign-up field on your right.