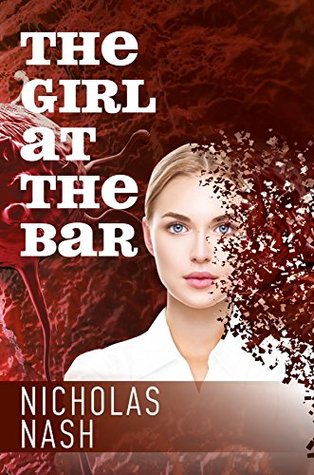 Is everyone a suspect, or a target?
Rebecca's disappearance seems fairly simple at first. She has a one-night stand with a questionable man, Ragnar. The police are sure he's up to no good. However, the deeper the police dig into Rebecca's life, it becomes clear that no one is exactly who they seem. Suddenly the police have too many suspects and no clear answers. Then one by one people involved with Rebecca start to die. The police believe there is a slim chance Rebecca might still be alive. Will they find her before the killer claims another victim?
The Girl at the Bar is an intense mystery. I particularly enjoyed watching the investigation into Rebecca's disappearance and the subsequent murders unfold from several different points of view, including the police, a private investigator, and Ragnar, Rebecca's one-night stand. It was interesting to see how different the methods and avenues pursued by each of the characters were only to end up at the same conclusion. Would they have solved the mystery sooner if they had all worked together?
At first, I had no idea who the culprit was. It literally could have been anyone. The only person I never seriously suspected was Ragnar. I did question his motives a bit at the beginning, but as the story progressed it became clear that he truly cares for Rebecca even though he barely knows her. The way they meet is very entertaining.
I was able to figure out who the killer was mostly by process of elimination, especially after characters started dying. However, the motives of the murderer weren't clear until the very end. There are several chapters from the killer's point of view, and they are disturbing. I must add that this book contains graphic violence, some torture, sexual content, and some explicit language. Readers sensitive to this content are forewarned.
At times, I felt that the dialogue was stilted, and certain characters behaved in odd or unnatural ways. I also encountered some minor typos throughout the book. However, the mystery is compelling enough that these didn't detract too much from my enjoyment of the story.
Overall, I enjoyed reading The Girl at the Bar. The characters are fairly likable, and the pacing is very good. Fans of intense mysteries should certainly give this suspense a try.
Editor's note:
This article was originally published at Long and Short Reviews. It has been republished with permission. Like what you read? Subscribe to the
SFRB's free daily email notice so you can be up-to-date on our latest articles. Scroll up this page to the sign-up field on your right.