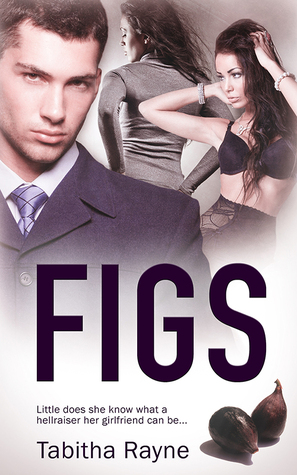 Mae and Janey have been girlfriends a while and are very happy with their relationship. But when Mae takes on a dare from the office perv, Rory, she has no idea how his suggestion will change the status quo of their relationship.
I found this short story to be quite interesting and different. Rory isn't really made out to be hero material at all. Described not only as the office perv, but as lecherous and almost stalker-ish, I have to be honest and admit his character didn't initially make a very good first impression. I did, however, like how it was clear almost immediately that there was far more to Rory's character as that first "perv" impression made out. Mae and Janey also have their faults, both are quite jealous – Mae of Janey's past experience with other women and Janey of Mae's current social life and freedom at work throughout the day. This made the interactions between the characters – to my mind at least – both realistic and a lot more interesting than would first appear on the surface. These faults and issues were written in such a manner that they actually compelled my interest in reading further and discover how the story would unfold.
One thing I particularly enjoyed though – and which should appeal to most romance readers – there was never a question to my mind on Mae and Janey's love for each other. No matter what else was going on between them – with or without Rory – the two women really loved each other and had a solid core at the base of their relationship. This helped ease me over any of my small niggles and little worries. I found their love and devotion to each other was beautiful to read.
Readers should be aware that there's a fair bit of food-play sexually speaking. While figs are the initial instigation, Mae and Janey don't stop there with their experimentation. The F/F main relationship between them is what the majority of the story is based upon. While the addition of Rory is consensual and teased/hinted at between the two ladies to ramp up their own sexual arousal the addition of a third and man for the ménage is the culmination of those fantasies, not the basis of the story itself. Readers who aren't interested in F/F storylines might want to consider this when thinking about this story.
There's plenty of lush sex scenes that should satisfy any erotic reader. All except the final climax scene were F/F, though the long-awaited ménage really lived up to the foundation that was laid for it in my opinion. A great scene and it left me satisfied by the high note the characters felt.
A steamy, raunchy short story about two committed women exploring their fantasies and some deliciously naughty sexual food-play. Add in the office perv for one night of a decadent ménage and all three of them are about to have a night of the wickedest fantasies. A sensual, sexy story that I enjoyed and found refreshingly different to so many other ménage stories out there.
Editor's note:
This article was originally published at Long and Short Reviews. It has been republished with permission. Like what you read? Subscribe to the
SFRB's free daily email notice so you can be up-to-date on our latest articles. Scroll up this page to the sign-up field on your right.