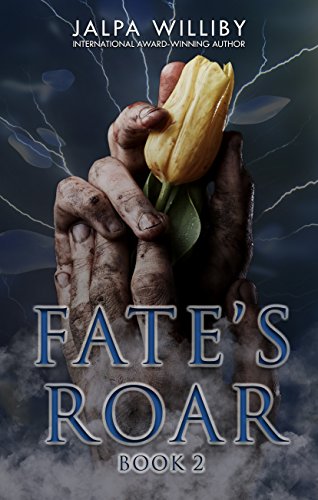 This book surprised me in a few ways. From reading the description and the prologue it definitely seems like the reader is about to embark on a story about guardian angels and forbidden romance, which is almost true but with a very unexpected twist. It is also book two in Williby's Fate series, but both novels are stand alone and the prologue gives enough information about the first book that the second was still readable without having read the series in order.
If I had read the first book, I might have known about the secret life of our main character Shane, but it does make a nice twist if you have not read the previous novel.
Shane, Samantha, Damien and many of the other characters were interesting, but I felt like there could have been more attention to the details of each character. I wanted to understand them more as a reader falling into this story, but they remained rather flat until the last few chapters. Some aspects about the characters came out of left field, especially with the character Jared in this novel.
A very crucial part of this character's identity was hidden from the readers for almost the entire book which can work, but there needed to be more allusions to what that character was hiding about himself, otherwise it jars the audience away from the story and when the information is thrown in, it looks a bit more like a last resort.
While in my opinion the characters could have been given a bit more attention, I really enjoyed the plot. A dangerous romance, forbidden love, and sweet, sweet tension built up rather nicely within this novel. Most of the scenes were written vividly for the audience to lose themselves in the world of the novel, and the editing was pretty clean.
The flow of the book with short chapters worked rather nicely with this story and there was very minimal head hopping between characters who would lead the narrative.
The spicy scenes were written wonderfully, and they were most certainly not cheesy. It was just enough information to bring on the heat, without becoming fully erotic. I would recommend this book to anyone 16 or older.
The book was a fast read, and it easily held my attention. I would put it down but could not wait until I could pick it up again because the tension was thick and it pulled me in!
Overall, Fate's Roar is a book that I enjoyed reading and I would definitely consider getting my hands on the first novel in the series to tie up any lose ends. This book was a quick, spicy, and exciting novel that will be the perfect fix for a long car ride or plane trip!
Editor's note:
This article was originally published at Long and Short Reviews. It has been republished with permission. Like what you read? Subscribe to the
SFRB's free daily email notice so you can be up-to-date on our latest articles. Scroll up this page to the sign-up field on your right.