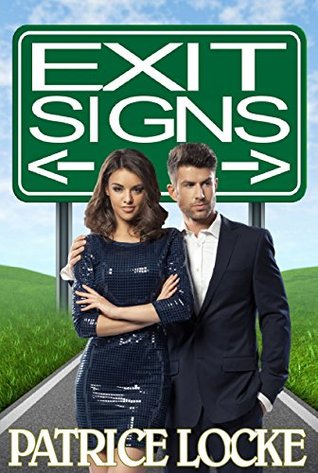 Tracy's carefully choreographed life did not include a romance with a musician.
Tracy is content with her quiet life as a researcher. She isn't looking for love, and certainly never would have pictured herself in a relationship with a celebrity, but somehow that's exactly what happens. What starts as an awkward, professional relationship slowly develops into a life altering romance neither Tracy nor Jesse could have anticipated.
Tracy is a really fun character. She's a smart, funny, good-looking woman with a successful career, although I must say her penchant for strange snack combinations alternately intrigued and repulsed my taste buds. Even though Tracy has a lot going for her, she doesn't seem to think much of herself. All her romantic relationships have been disappointing and she doesn't anticipate that changing. At most, she imagines she might end up with someone who is just okay. I find that rather sad. Tracy is completely unprepared for Jesse. He is unlike anyone she's ever met, and I like the way he challenges her to set higher goals for herself.
I really wanted to like Tracy and Jesse as a couple, but they never really gelled. I truly like them both as characters, but only separately. They never seem comfortable around each other. None of Tracy's friends think her relationship is a good idea, but Tracy keeps insisting it is the right thing for her, at least at the time. However, I don't believe she actually feels that way. She's always waiting for the moment to escape and she's determined to misunderstand everything Jesse says. Jesse is prone to be self-absorbed. In fact, I had absolutely no inkling that he likes Tracy until he called her up months after they had finished working together on his project. The chemistry just wasn't there for me.
I really enjoy Ms. Locke's writing style. "I hate it when eyebrows take it upon themselves to enter conversations." Tracy's inner dialogue is hilarious and lines like this had be laughing out loud throughout the story.
Despite my issues with the characters' chemistry, I did enjoy reading Exit Signs. Tracy and Jesse are likable characters who have a bumpy road to a strange but ultimately happy ending. Fans of contemporary romance might want to give this book a try.
Editor's note:
This article was originally published at Long and Short Reviews. It has been republished with permission. Like what you read? Subscribe to the
SFRB's free daily email notice so you can be up-to-date on our latest articles. Scroll up this page to the sign-up field on your right.