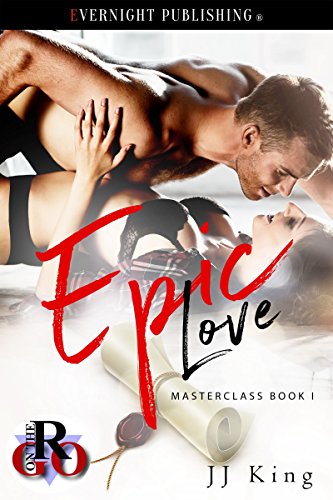 Zoey is doing her Masters in English in an attempt to reclaim herself after a hard divorce. Trying to fit in with the somewhat younger crowd, Zoey attends one of the mixers and finds herself chatting to Dr Sebastian Lane. Their chemistry is instant and soon they find themselves heading off to find a quiet spot to get intimately acquainted with each other.
This is a very short story that I found quite interesting. I was a little disappointed that it was so obviously set up as "the first book in a series". Zoey's best friend Rachel and another professor – Dr Drake Evans – were very prominently featured throughout the whole story. I feel fairly sure that Rachel and Drake will be the couple hooking up in the subsequent book. I really felt that this took some of the spotlight away from Sebastian (Bash) and Zoey. In such a very short book I wanted as much time as possible focused on Zoey and Bash, their connection, their getting to know each other and the scorching sex and chemistry on display between them. At a number of points through this very short story I couldn't help but feel the extra scenes didn't add anything meaningful to Zoey and Bash's relationship. Things like how much time in the beginning was focused (pages worth of words) on Zoey feeling down about her divorce, Zoey telling the reader how isolated she felt in her Master's degree, or even a long-standing argument between Rachel and another professor. Had all these things been edited right back to the bare minimum – or cut out entirely – this could have been literal pages where I got to see more of Zoey and Bash beginning their relationship and getting to know each other.
Also, readers who like stand-alone stories might find the ending to this story a little frustrating. While the relationship aspect between Zoey and Bash gets a happy conclusion there is a lot of plot left hanging and the party Zoey/Bash and Rachel/Drake are at still hasn't finished by the end. This is close to a cliff-hanger ending to my mind, and this story is clearly set up to lead the reader directly into moving on to the following story in the series. Often I dislike this as a reader – when I purchase a book I want the whole book, not just "part one" or a story that seems to stop half way through the plot. I could understand if this frustrates some other readers, too.
I thoroughly enjoyed the characters. Zoey is extremely relatable and I was hooked on the concept of the university mixer party from the beginning. The insta-attraction between herself and Bash was lovely to read and their chemistry all but sizzled off the page. As I mentioned earlier I would have really enjoyed seeing more of the two of them together, particular as there was only one fairly brief sex scene – for such explosive chemistry I felt a little short-changed in the erotic-romance department. As the first book in a series I really hope that the Zoey/Bash relationship continues – as well as what I expect will be the following Rachel/Drake relationship. I really feel like there's a lot more story to tell with this and would be interested in learning more.
A good, short read with interesting characters and a great set-up.
Editor's note:
This article was originally published at Long and Short Reviews. It has been republished with permission. Like what you read? Subscribe to the
SFRB's free daily email notice so you can be up-to-date on our latest articles. Scroll up this page to the sign-up field on your right.