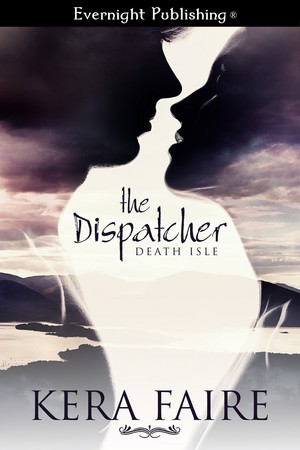 Darke is The Dispatcher, a cold blooded killer who works secretively for his country. Only when Astrid's photo is handed to him things stop making sense. Darke's handler is cagey at best, what little information Darke is supplied doesn't add up, and Darke has serious problems accepting that the Astrid he knew in the past could be any kind of traitor. So Darke sets out to try and uncover what's really going on.
I'm always a sucker for an assassin-style of story, and this one was no exception. Darke is a mysterious character, one who does the dirty, thankless but necessary task of taking out the bad guys by becoming one himself. Astrid is a lot more complicated than I originally thought and this really pleased me. Her history with Darke is well explained over the course of the book and I was really excited to see them not only reunited, but also watch them discover each other almost like it was brand new again.
I was a little disappointed with what I felt was an over-indulgence with the dirty talk. I like a bit of smut and harder language when the situation or characters call for it, but in much of this short story I really felt like it was added either for shock value, or just to make the sex appear "edgier". It fell a little flat for me, personally, and I found myself cringing at the harder language because I hadn't been convinced by either the story-line nor the characters that it was needed. Unnecessary swearing (like multiple words in consecutive sentences) just made the writing seem less realistic to me and felt rather like overkill.
Right near the end of the book there are some very faint overtures of BDSM. A part of me really wished that this had been more fully explored throughout the book. Darke simply calling himself a Dom and Astrid his sub – and having a very brief spanking scene – didn't really leave me feeling like they were involved in a fully fledged BDSM relationship, nor that Darke was a hard-core Dominant. While the story is definitely short, I really feel that (as an erotic romance story) since the BDSM element was introduced it would have made far more sense for it to be explored in more depth. This would have made it feel far more realistic to me – rather than just be a few words and spanks and calling a very small bit of kink a full-on BDSM relationship.
With plenty of twists and turns in the plot I think this should keep most readers guessing right to the end. The characters of Darke and Astrid in particular were quite different – refreshingly so – and I found there was more than enough excitement to keep me turning the pages. An interesting and different style of story with a great relationship and some interesting sex scenes.
Editor's note:
This article was originally published at Long and Short Reviews. It has been republished with permission. Like what you read? Subscribe to the
SFRB's free daily email notice so you can be up-to-date on our latest articles. Scroll up this page to the sign-up field on your right.