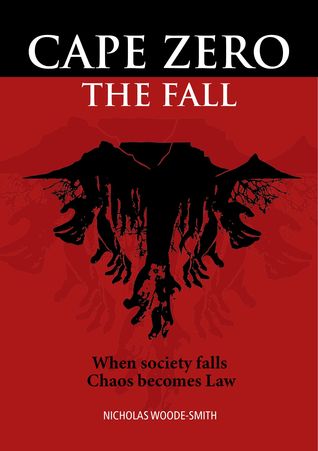 No one is safe when the undead rise.
The zombies in this story were nicely written. I liked the thought Mr. Woode-Smith put into how these creatures move and behave in this universe. He added some logical developments to their mythology that made me shudder. As much as regular zombies scare me, this version of them is even more frightening. I liked the scenes describing what it would be like to accidentally stumble across one of them because of this.
Peter's character development was confusing to me. The way he behaved suddenly and completely changed about a third of the way through the plot. The medical explanation that was hinted at in the storyline didn't make sense. Had it actually been the reason for the dramatic change to his personality, I would have expected there to be references to it beginning in the first scene. It's definitely not the kind of condition that anyone would be able to hide, especially in an environment as stressful and chaotic as the one he was living in.
One of the things I enjoyed the most about this story was how the characters reacted to being in such a dangerous world. The fact that so many of them chose to work together to create a safe place to live made me smile. That doesn't always happen in this genre, so I was glad to see folks working together so cooperatively this time.
There were multiple grammatical and punctuation errors. Some of the sentences were hard to understand because of how unusually they were written. It often wasn't clear to me exactly what the author wanted his audience to get from those sentences. The storyline itself was interesting, but this book would have really benefited from another round of editing.
The characters in this tale had a refreshing amount of common sense. I appreciated the fact that they always remained cautious around the zombies and never let down their guards when they were in an unfamiliar situation or away from home. This doesn't always happen in the horror genre, so I'm happy to meet characters who are so sensible.
Cape Zero: The Fall should be read by anyone who really likes zombie fiction.
Editor's note:
This article was originally published at Long and Short Reviews. It has been republished with permission. Like what you read? Subscribe to the
SFRB's free daily email notice so you can be up-to-date on our latest articles. Scroll up this page to the sign-up field on your right.