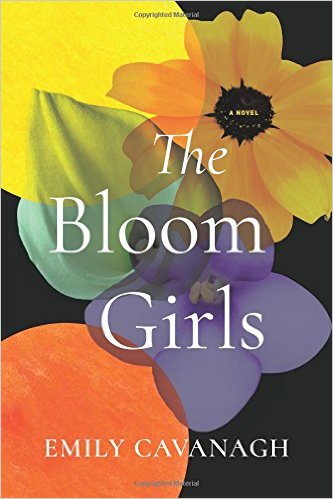 Nothing brings families together like the death of one of their own. Even when the family is fragmented and scattered, everyone will turn up for a funeral. However, when family is reunited, all the skeletons thought to be long buried are dug up and held under the lights for inspection. The Bloom family is no different.
When their father dies, sisters Cal, Violet, and Suzy come together to make arrangements and face their past. While all three know that there were accusations of impropriety leveled against their father while he was a teacher, none of them know the whole truth, only their own piece of the puzzle. As the truth comes to light – not only about the accusations made against their father, but the truth of his life after his divorce from their mother – the sisters are forced to reconcile what they'd known with what they now know. It's not an easy task for any of them, since they're each dealing with their own crises and baggage.
In a lot of ways, I can relate to the sisters. Although my dad didn't have any deep, dark secrets when he passed, my younger sister had such a different take on the man he'd been than I had as the older sibling. Talking about our childhood shed a lot of light on things for both of us. So, watching how Cal, the oldest, and Suzy, the youngest, worked through things was fascinating to me. Violet, the middle child, was the one with the most to assimilate and accept, however. I did love how they each managed to take their anguish over their loss and use it to begin to work through the issues in their current lives. The one downside to this story was that there was so much sadness in their childhood, things that they didn't know or understand, that caused them to not only push away from their father, but also from each other. It makes me wish they could have figured these things out long before they lost their father. But, in the end, that they figured them out while they still had each other, gave the story enough of a happy ending that you didn't leave it feeling down. You feel hopeful for their future, even if you do feel for the missteps of their past.
The Bloom Girls is a slice of real life. Families are complicated and complex creatures that harbor many secrets and harsh truths that are often ignored for a variety of reasons. It shows the many facets of a grieving family and how relationships evolve over time and distance. A bittersweet and heartwarming story of estranged sisters finding their way home again.
Editor's note:
This article was originally published at Long and Short Reviews. It has been republished with permission. Like what you read? Subscribe to the
SFRB's free daily email notice so you can be up-to-date on our latest articles. Scroll up this page to the sign-up field on your right.