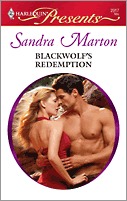 This is the first time travel that goes back in time but during a time when I was still a kid. I don't know if my heart can take the realization that I could conceivably be considered an historical figure, you know, like an antique? When this book was written, it was a contemporary, so it seems I discovered this little gem a few years too late. So, I'm not sure how this book classifies as a genre but there is a mystical element that sends the heroine back in time and I enjoyed it.
The hero is a combination of an ancient warrior and a present day type of warrior – and his reaction to Sienna is very much like the time travels that take place in much earlier societies, when men rule and women obeyed. Jesse is a guy who is straddling the period of time when men's John Wayne/ Rhett Butler personas were not frowned upon, yet at the same time accepting, slowly, that women can be as confident, accomplished and knowledgeable as a man and acknowledged as such. It was very interesting to see Sienna butt heads with other women in the story that perpetuated the 'traditional' view of women. To Jesse, the challenge that Sienna presented was refreshing, stimulating and I believe that her perspective on her own view of history helped her deal with Jesse as she found him – tormented, resigned and a lot resentful. I would say that it's Jesse's character that grows, changes, heals and takes an interest in life again. I loved the way the author described the hero – sexy, very alpha and … sexy. Can you tell I really liked the hero?
As this is a romance, of course the goal is to get them together, and they do, delightfully so, however, at times it was a bit too fast. I think it's because Jesse is an old fashioned take charge kind of guy. He wants to kiss the heroine? He kisses her. He wants to drag her out of a building? Sienna gives him a piece of her mind but it makes no difference. The visuals in that chapter reminded me SO much of those scenes with John Wayne and Maureen O'Hara in The Quiet Man., that all I could do was grin. For a reader who likes men who act like men, with honor, strength, respect and a lusty, strong libido with sexy muscles to back it up, then Blackwolf's Redemption is titillating and fun.
I liked the ending especially since the author included Jesse's buddy. That point was a major plus. I enjoyed the technique Ms. Marton used to facilitate the happy ever after and I thought the hero very clever to grab the mail before he makes his fateful decision. Overall, Blackwolf's Redemption is the perfect read for a quick romantic escape and I'm glad I read it.
Editor's note:
This article was originally published at Long and Short Reviews. It has been republished with permission. Like what you read? Subscribe to the
SFRB's free daily email notice so you can be up-to-date on our latest articles. Scroll up this page to the sign-up field on your right.