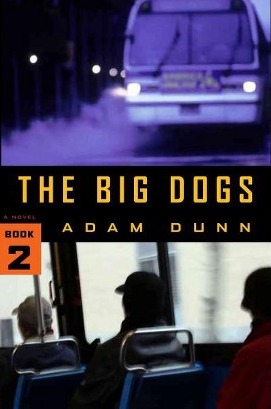 Seven months after the disappearance of Everett "Ever" More, Detective Second Grade Sixto Santiago is still desk-bound and waiting to be released into active duty. Left to clean up the mess More left behind him, Santiago has been putting his nose to the grind, studying for the sergeant's exam. He's finally beginning to accept desk duty, learning to cope with all the chaos that More had wrecked, when a woman from the Treasury department arrives… and Everett More isn't far behind.
Santiago remains my favorite hard-pressed detective. The things that More puts him through make you want to jump into the book and take the Marine by the throat, just to help Santiago out some. That he hasn't drawn his gun on his sometimes partner only proves that Santiago has the patience of a saint, even if it does falter now and again. He's not perfect though, not by a long shot, but he is real and, in this fictional, devastated New York City, he's exactly the kind of cop they need on the streets.
More is an enigma. He's also an extremely frightening individual. Having seen combat in Afghanistan, he's a trained soldier with very little to lose, and he makes sure everyone around him knows it. Despite that, there's something intriguing and even a little bit endearing to his character. Maybe it's that Santiago puts up with him so well or maybe it's something else, but I was happy to see him reappear in this novel. Although, I'm pretty sure Santiago would have my head for even thinking that. Despite their differences and animosity towards each other, they really do make a good team, one that gets things done and done well.
The Big Dogs brings the same kind of intensity and excitement that you found in Rivers of Gold. Santiago is growing as a character and becoming more able to deal with the force that is known as Ever More. Although the author still goes overboard with the technical details, the mystery and action are as good as ever. The author brings a bleak and interesting look to a New York City we'll hopefully never know, but one that is fitting for two men like More and Santiago.
Editor's note:
This article was originally published at Long and Short Reviews. It has been republished with permission. Like what you read? Subscribe to the
SFRB's free daily email notice so you can be up-to-date on our latest articles. Scroll up this page to the sign-up field on your right.