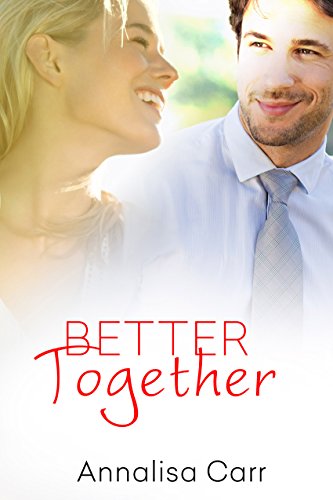 This book is like being on a diet and eating a healthy turkey burger with a few fixings and less calories when instead you are craving a huge juicy cheeseburger with all the fixings with even more calories. When I'm really hungry I enjoy eating a turkey burger and later, when I step on the scale, I'm sure glad I ate that turkey burger. However, in the back of my mind, I'm always dreaming of that Five Guys burger with all the fixings. Yum.
I enjoyed the story Better Together and I'm glad I read it but I'm reminded of that turkey burger with few fixings. I could see other more delicious fixings, but couldn't reach them.
The hero, Aiden, was solid. He had a good head on his shoulders, knew what he wanted and didn't back down. He was handsome and wealthy and smart. The heroine, Tallulah, was true to herself. She marched to the beat of her own drum. They agreed they weren't each other's type. Yet, just like the title says, they were better together. I wished though, that Aiden wasn't so critical of Tallulah's eclectic ways. She did state several times not to call her a certain nickname but he kept doing it. I think the nickname eventually grew on Tallulah but it distracted me from bonding to them as a couple.
The plot was good. It wasn't unique but it was enjoyable and it flowed at a medium consistent pace. I consider the plot to be the fixings and I think there could have been more 'fixings' added. The synopsis says the "family's personal and financial problems threaten to overwhelm Aiden." That plot thread could have been thicker with more suspense or intensity, instead it felt flat. I don't want to spoil anything but I was anticipating "more". I understand Better Together wasn't written for the suspense genre but there was a strong build up to one, and then it fizzled.
The writing style was quite good. It didn't take long for me to get captured into the story and each page held my interest. I was intrigued to see how Aiden and Tallulah's relationship developed. I wished the heroine lived in a bit more private or "uninterrupted" environment because certain things happened that took away a little bit of the chemistry for me.
Side characters existed but they weren't very well developed. They had a thin layer to them. For a book that has two hundred and ninety eight pages they could have been a little bit more established and threaded throughout the book. There were plenty of opportunities to implement more emotion and drama and the author didn't take advantage of that.
The book had a nice conclusion with all the threads tied up with a single knot instead of a double knot. Aiden and Tallulah did have their happy ever after ending. I'm not left with any unanswered questions. I was entertained for a few hours. I would recommend this book for others to read. It was a fun, quick and easy read.
Editor's note:
This article was originally published at Long and Short Reviews. It has been republished with permission. Like what you read? Subscribe to the
SFRB's free daily email notice so you can be up-to-date on our latest articles. Scroll up this page to the sign-up field on your right.