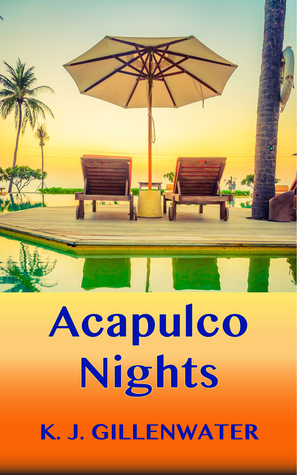 Steamy nights and a complicated relationship…this book is an interesting read.
The title of the book caught my attention. Acapulco. I'd love to go there and I was able to vicariously. The author has a smooth writing style which is easy to read. I was transported to the tropics and had a good time.
The characters are complicated. I can't say I liked them all. I had issues with most of them. Here, let me explain. Suzie went to Acapulco, met a guy and married him. Nothing wrong with that. Hey, we all make quick decisions. The thing I kept having trouble with was her reluctance to tell anyone. I won't go into a ton of details or give away spoilers, but I had a very hard time buying her reasoning. I didn't think it was something to be ashamed of. Another thing Suzie did that annoyed me was she had a relationship with James–her new fiance–but couldn't tell him. I felt awful for him. Now to be fair, I was emotionally invested, so that's part of the reason I am team James. If she loved him that much, then he deserved the truth.
I liked James. He's got his own problems, but he's a good guy. I rooted for him to get a happy ending.
Then there's Joaquin. Not going to lie, I didn't like him. Not a bit. If that was the author's intention then she hit the mark. I'd call him slime. But here's where I have the rub with this story. Some of Suzie's decisions concerning Joaquin really bothered me. Yeah, he might not be ready to give her up, but she seemed to give in to him rather easily–despite repeatedly not liking him and reminding herself she was in love with James.
Okay, so it probably seems like I didn't like the book. Not true. It's a good escapist story. If you're not bothered by a bit of cheating, then this might be the book of you. While I questioned some of the actions of the characters, I did enjoy the book.
Editor's note:
This article was originally published at Long and Short Reviews. It has been republished with permission. Like what you read? Subscribe to the
SFRB's free daily email notice so you can be up-to-date on our latest articles. Scroll up this page to the sign-up field on your right.