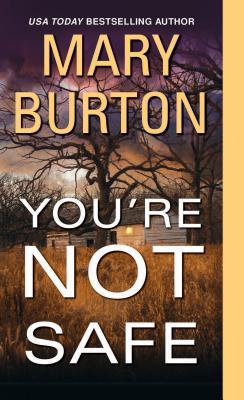 Murder with unsettling, eerie elements grabs the reader's attention from the get-go.
Mary Burton weaves a tale of mystery and suspense that made me shudder at times. She takes the reader into the setting so one can almost feel the sweltering heat in the hill country of the dry Texas summer as the temperature soars above 100 degrees regularly, while all the time pulling the reader into a tale that put down roots in events that happened twelve years earlier. Now, the things that grew from those roots are ripe for harvest—what a horrifying harvest it is.
Texas Ranger Tec Bragg is back in Austin after his stint on the border fighting drug cartels. The media coverage of his warrior deeds on the border make people a little leery of him. He goes about his duties with polite manners and soft-spoken words. Yet, the hard glint in his eyes and straight forward questions make it clear, he tolerates no nonsense. He is not happy when his nephew Mitch, who is back from Iraq with PTSD, goes to work for Greer Templeton, a person of interest in a murder investigation..
At age fifteen, Greer Templeton disappeared from Austin society after she was injured and her brother and his fiancée were killed in a car accident when she was driving. She cannot forgive herself and neither can her parents. They put her in Shady Grove, a ritzy place where "broken" rich children were sent to be "repaired." Her Aunt Lydia, who owns a vineyard, comes for her when she is released from Shady Grove. With her aunt's unconditional love and hard work day in and day out, Greer makes a life for herself.
Fulfilling a promise, she made to her dying aunt; Greer hires Mitch, a person Dr. Stewart at the crisis center recommended. This "good deed" really puts her in Ranger Bragg's sights. He keeps close tabs on her and her activities.
As bodies pile up, all of them people who'd been in Shady Grove when Greer was there, the situation gets tense. Is she the killer? Even with this being a possibility, Ranger Bragg is attracted to her and she to him.
The possible suspects and spooky activity along with unidentified characters that slip in and out of the story, keep tension high. As new characters enter the story, I just knew I'd be able to guess who the killer or killers were. WOW, did I get a surprise!
Mary Burton never drops a single thread as she weaves a tale that involves so many characters with so many problems it makes one head swim. YOU'RE NOT SAFE is a gripping tale about people surviving the best they know how—some winning the battle and other losing.
Mary Burton delivers a scary suspense/ mystery story along with an in-depth look into the characters' troubled personalities. EXCELLENT READING!



Editor's note:
This article was originally published at Long and Short Reviews. It has been republished with permission. Like what you read? Subscribe to the
SFRB's free daily email notice so you can be up-to-date on our latest articles. Scroll up this page to the sign-up field on your right.