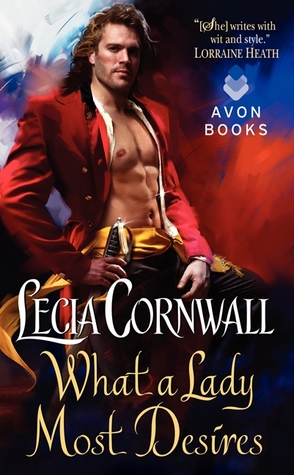 Lady Delphine St. James is beautiful, witty and charming. Her politically active father shamelessly uses her to further his own agenda by encouraging her to flirt and flatter his cronies, to sway them to his way of thinking. Her mother's only desire is to have her make an advantageous marriage. Delphine has had two seasons, and the flirtatious puppet she has become is second nature to her now. Until one night, she encounters Major Lord Stephen Ives. They are instantly attracted to one another. He cares for her opinions and they have a real conversation. Then Delphine's mother comes to take her away, telling her she must go and charm a duke. When Stephen sees her playing her flirtatious game, he's convinced that he was wrong about her, and that she really is shallow. Thereafter, he avoids her when he can, and otherwise is just remotely polite. Delphine was truly affected by their meeting, and it made her take a look at herself and her life. Although she lost Stephen's regard, she's determined now to do better things.
A year later, Delphine is in Brussels with her sister and brother-in-law, ready to come to the aid of wounded soldiers, if need be. She encounters Stephen, who is just about to leave for battle. She sends him off with a flower and a kiss. Stephen is seriously wounded and is sent to recover with their mutual friend Nicholas Temberlay and his wife. Determined to take care of him, Delphine manages to arrange it so she is at the household at the same time. We soon find out that Stephen has been blinded, and that he has an enemy who is setting him up to be branded a thief and a coward.
Someone being falsely accused is something that always pushes my buttons. We know who the villain is right from the get go, so there's not a mystery. But he weaves a clever plan, and at times it doesn't look like there's any hope. It's particularly nasty because of the awful shape our poor hero is in. Stephen is strong, though, and begins to recover. This part of the story deals with Delphine caring for him, and their becoming very close. I like both these characters, even with their flaws. I found Delphine to be compassionate and kind underneath her social mask. But I was disappointed that as soon as she returned home, she fell right back into the same pattern. Stephen, while an admirable man, waffled a lot when it came to Delphine. He wanted her, then he pushed her away.
This is my first book by Lecia Cornwall, and I like her writing style very much. I felt the sense of urgency in the story that the villain may never be found out. I also felt the dread that our couple was never going to manage to be together. The way everything was resolved was very satisfactory, and I found myself breathing a big sigh of relief. I recommend this book for all lovers of historical romance, and I know I'll be looking for more from this author.
Editor's note:
This article was originally published at Long and Short Reviews. It has been republished with permission. Like what you read? Subscribe to the
SFRB's free daily email notice so you can be up-to-date on our latest articles. Scroll up this page to the sign-up field on your right.