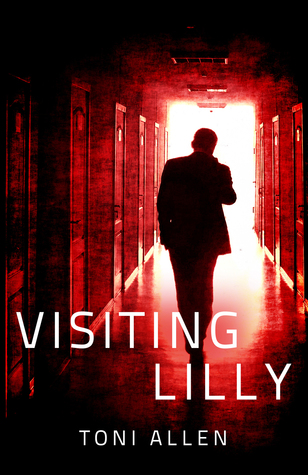 D.I Jake Talbot overhears Peter Charteris, a very wealthy young man, complaining to the desk sergeant about another young man who tried to kill Charteris's grandmother, a resident in a rundown nursing home. The case seems strange and after dealing with a horrific case which hadn't yet gone to trial, Talbot thinks it might be something to look into. His boss agrees, especially since everyone knows that Talbot is burned out and doesn't handle the holidays well.
Talbot soon discovers that the case isn't at all what it appeared to be. Talbot meets Frankie Hayward, the man who had tried to visit Mrs. Charteris and he discovers that Frankie has a story to tell, a story Talbot isn't sure he can even believe. But Talbot listens and before long, Talbot has been drawn into a complex case, one where the Ministry of Defense is involved.
I was very impressed by the way the characters of both Talbot and Hayward develop in this story. Talbot receives information about Hayward from a psychiatrist, but Talbot soon realizes that the psychiatrist doesn't know anything about Hayward, a brilliant if socially inept young man who has been mistreated by most of his family since birth. Talbot himself has suffered not only a burnout from overworking on a difficult and violent case, but a betrayal and rejection by his girlfriend. Talbot's methods of detection have been criticized by his boss, but the truth is that Talbot, although not your usual detective, is very good at what he does.
The mystery is intense, and suspects abound. The pacing is excellent and the suspense builds, making this a real page turner. I did want to know how all the pieces fit together. But even more than that, I wanted to watch as both Talbot and Hayward grow as human beings, how they learn to navigate their pain, how they work to find their place in the world. I really cared about these two men, and there are a number of supporting characters who are also extremely well portrayed at a depth that is not usually found in mysteries. This novel is as much about the development of the characters as it is about solving the case, and both aspects are absolutely riveting.
I highly recommend Visiting Lilly to mystery lovers who are looking for something unusual, where the characters develop and change as the book progresses, and where the mystery involves a redefining of time and reality,



Editor's note:
This article was originally published at Long and Short Reviews. It has been republished with permission. Like what you read? Subscribe to the
SFRB's free daily email notice so you can be up-to-date on our latest articles. Scroll up this page to the sign-up field on your right.