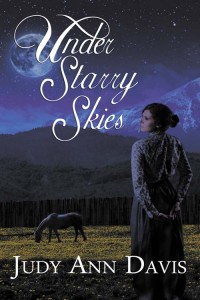 A fun trip back in time to post-Civil War era America!
Abigail and Maria O'Donnell have hit on some hard times. Their father's death left them in great debt and have few options other than to head to Colorado to live with an uncle. All well and good until they discovered he was murdered.
I have to be honest and say I didn't read the blurb to this story before I picked it up, and I honestly believed the heroine was Abigail. The first few chapters are from her point of view and from Tye's and Maria is barely a blip on the radar (and it was a rather unfavorable blip for me … she came across as weak and whiny). Imagine my surprise when the story veered off from my expectations, and Maria was our heroine! Thankfully, as time passes, Maria grows a spine and by the end of the book is a woman to be admired.
There is a secondary story with Abigail and a potential beau, and I suspect she will be the lead in the next story of this series. Speaking of which, this is apparently the second book in a series, but I had no problem at all sorting things out. Honestly, had I not checked (and had Abigail's story not been so open-ended), I might not have realized it was part of a series at all, so fear not if you worry about reading it on its own.
The mystery in this story is fairly weak, so if you're a mystery buff this might not be the best choice. There was never any real doubt as to who killed Uncle Henry, so it's mostly about trying to prove it and understand why it happened.
I enjoyed the secondary characters, especially Two Bears and Millie, and I also appreciated how relatively independent so many women in this story were (which made it harder for me to believe Maria was that worried about losing her job if she married Tye). Honestly, the conflicts here weren't that strong, but my fondness for the characters and the writer's skill at writing kept me turning pages. Yes, the author has remarkable talent with her words. Plot blips aside, her talent for characterization, description, etc., kept me well engaged.
I might not have picked up Under Starry Skies on my own, but I really enjoyed it. More, I really liked Abigail and do hope the author selects her as the heroine for the next book. I'd truly like to see how things turn out for her!



Editor's note:
This article was originally published at Long and Short Reviews. It has been republished with permission. Like what you read? Subscribe to the
SFRB's free daily email notice so you can be up-to-date on our latest articles. Scroll up this page to the sign-up field on your right.