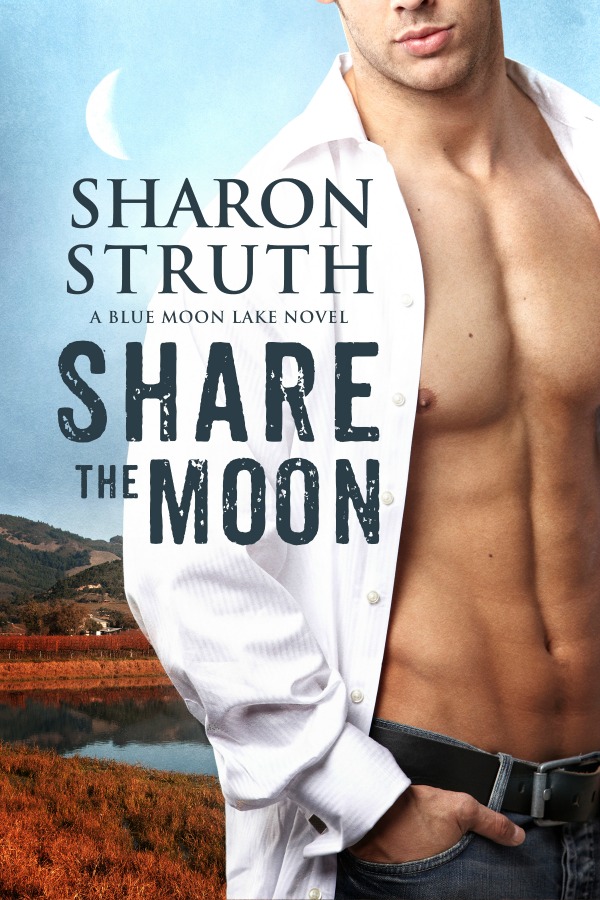 Share The Moon shows that people can find true love when they least expect it. In Duncan Jamieson's and Sophie Shaw's case, loving and trusting each other seems dangerous because they started out as competitors for the same plot of land. Neither can be sure the other's feelings are genuine and not a ploy to get them to lower their defenses and let go of their plans with the land. But the current situation is not the only thing that's making them cautious and distrustful.
Both Duncan and Sophie have a painful past filled with loss and mistakes. Sophie's struggle with the loss of her teenage son was written beautifully. Her pain, regret and guilt were visible in her every act, but the author didn't let the character get lost in the overwhelming grief, instead she'd given her coping mechanisms that helped her come back to life, step by little step. Similarly, Duncan's less than model family life still haunts him years after his wife's death. He is doing his best to become a better person, and as a reader I appreciated that the transformation didn't go smoothly and that he was struggling with the changes instead. It made him feel a real person, and that in turn made it easy for me to feel with him as he progressed from a workaholic into a devoted father and partner.
Although the plot stalled a bit towards the middle, the hurdles in Sophie's and Duncan's way made the story interesting, keeping me guessing about what was next for them. Jamieson's family secret tied in nicely to the development of their relationship and didn't feel like a separate subplot at all but like something that affected them both deeply.
I liked the portrayal of Trent and would love to read more about him. He seemed a conflicted man, his attitude a direct result of all the hurt from his childhood. But he also seemed like someone who would be fun to get to know better. I loved his layered characterization. Same goes for Sophie's friends, Jay and Sophie's father – all compelling characters that added a lot to the story and shed new light on the main characters and their deepest feelings.
Although a bit predictable, the story unfolded to a satisfying finish for Duncan and Sophie. After going over many an obstacle, they learn to trust each other, which enables them to truly embrace the feelings they have for each other. Trust doesn't come easy, but once earned, it can be a firm basis for true love. Share the Moon is a romance in which the characters must first learn to love themselves in order to be able to love each other. It's more than just about falling in love; it's about overcoming grief and disappointment and growing into people worth loving.



Editor's note:
This article was originally published at Long and Short Reviews. It has been republished with permission. Like what you read? Subscribe to the
SFRB's free daily email notice so you can be up-to-date on our latest articles. Scroll up this page to the sign-up field on your right.