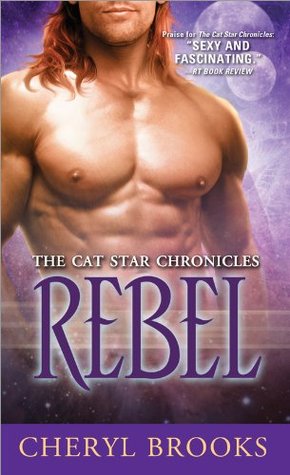 I love a story that starts off so innocently, it pulls me in before I realize it. Onca, the hero, was just walking along thinking about his retirement when he steps in to save an innocent young lady. What happens after that puts Onca on a crash course filled with excitement, intrigue, and eventually, romance. The trouble they get into along the way was nothing short of fascinating, convoluted and challenging.
Onca garnered my sympathy because, like most Zetithian males, they have no true home. It was destroyed a la Alderaan in Star Wars. And the quasi home he did have was just closed. He was alone. Truly alone because he has no family to speak of. He gets verbally insulted by his ex-secretary but his rag tag troupe of friends have rather unique characteristics that contributed well to the plot movement.
The damsel in distress in none other than Kim, an undiscovered Zetithian female. As a follower of this series, I knew what that would eventually mean but Kim sure didn't make it easy for the hero. There were friends to save, a mystery to solve, bad guys to outwit and a relationship to figure out. It's a very busy book.
There were parts of the story that were endearing, like the orphans. They are not throwaway mentions; they actually provide a valuable service to the hero and heroine and contribute to the solving of the mystery.
My only unhappy twitch came from Jack. Whereas Roncas's motives were truly on Onca's behalf, Jack's was a bit mean. I didn't like that at all. It sure surprised me and it didn't sit right with the Jack I've come to know over the course of the series. It would have been better if the 'seeds of doubt' had been planted by someone else in the tale. As far as I'm concerned, Onca and Kim were doing just fine without Jack's interference. Maybe I'm being oversensitive on Onca's behalf and other readers won't see it that way at all. They'll have to judge for themselves.
It took a while for Onca and Kim to ease their passions but when it happens, it's written with the sensual magic that Ms. Brooks is known for. It is very satisfying.
One of the most emotional moments in the book is regarding a name. It was touching, beautiful and really sweet. I liked that. What was even sweeter was the happy ever after. It was pure sugary goodness.
I enjoyed reading Rebel and feel it's a wonderful addition to the series. The climactic courtroom scene ended with a twist I never saw coming. It was delightful and a very clever touch by the author. There is a lot more that happens in the book that I haven't even hinted at but part of the joy of reading is the surprise of discovery and 'aha!' moments. I recommend picking up your own copy and finding out. It's a book worth reading especially if you are a fan of the series. And if you are not, it's a novel that can be read as a standalone. But don't be surprised if it causes a bit of curiosity of what went on before. They're all fun reads and worth checking out too.
Editor's note:
This article was originally published at Long and Short Reviews. It has been republished with permission. Like what you read? Subscribe to the
SFRB's free daily email notice so you can be up-to-date on our latest articles. Scroll up this page to the sign-up field on your right.