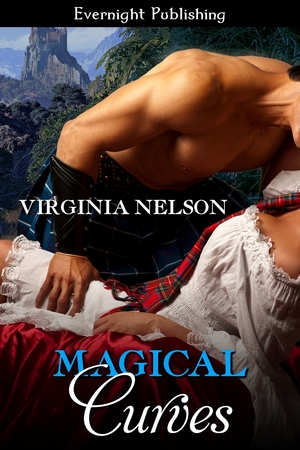 Emily Flowers loves going to sleep. She knows her dreams will be filled with wonder and the sexy dream-man who always waits for her. Despite the magical wonders of his world that Prince Kayden constantly showed her, Emily struggled to believe even in her dreams he could want her. Plain, chubby, boring her. And when her doubts crowded her mind, she always woke up, alone and in the real world. But there are always darker sides to magical places, political plots and secrets held deep. Emily and Kayden will need to work together in love and trust to overcome the obstacles in their path.
Readers who love their Fantasy mixed in with romance will really enjoy this. This story is full of a magical, alternate reality, princes and magic and secret political plots, backstabbing, evil princesses and all sorts of fantastic adventures. I also really enjoyed how the author mingled this magical, fantasy world with our modern reality. Emily is here, a modern woman with all the usual insecurities and issues, and discovering her magical dream-prince and the dream-world is reality is a massive part of the plot that is intricately woven. I struggled a little with the fact so many of the major characters in Emily's life were "plants" (i.e. people deliberately sent to look over her), it felt a little over-the-top and set up, but not so much as to stop me wanting to know what happened next.
This story has a very strong set of secondary characters, and for once I wasn't entirely sure of which side (good or evil) some of them were. I found these characters to be deliciously complex and not pure good or pure evil. Like regular people, they were more complex than that, and I found this really refreshing. The plot was simple in some respects (get the girl, marry and take over the kingdom) but really that's not doing the story justice. There's so much more to it, believing in yourself and your partner, doing the honorable thing, even learning who to trust and how to balance work, play and duty. This is a very intricate book and one I'll thoroughly enjoy re-reading to get more out of it.
Readers who like complex characters, intricate plots and a bit of magic will really enjoy this. I'd even recommend pure fantasy readers who are also interested in romance to give it a try. The sex scenes are detailed but not offensive, and spicy enough to lure erotica readers into trying something different. I think this really is the kind of book that has something for many genre readers and is sure to sate the need for a really well paced, well plotted story. Recommended.
Editor's note:
This article was originally published at Long and Short Reviews. It has been republished with permission. Like what you read? Subscribe to the
SFRB's free daily email notice so you can be up-to-date on our latest articles. Scroll up this page to the sign-up field on your right.