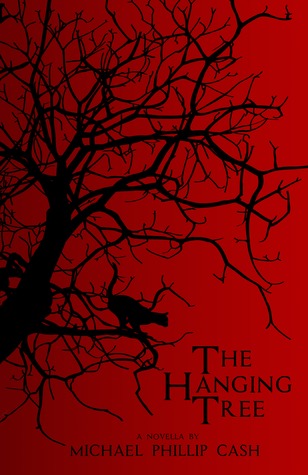 What happens when you test your boundaries under the infamous Hanging Tree?
Seventeen year old Arielle is rebelling against her father's will. She is dating a boy her father doesn't approve of. She decides, against his wishes, to go with the boy on a date under the infamous Hanging Tree. When things start to happen, will she make the right choice and get away or will her fate be tied to the tree?
Five spirits are tied to the tree. All of which have a historical connection to the spot because of their deaths. The characters are a witch and her granddaughter, a cat, two young male lovers and a woman called the Gibson girl who died after being brutally raped. Each story is brought to life by the author and we as readers get a glimpse into the past of Goody the witch and her granddaughter Claire and the horrors that led to their demise as Goody was put to death for witchery after her granddaughter commits suicide. As she died, Goody cursed her murderer and his family.
The two young lovers' tale is equally tragic and we glimpse a time when it was nearly a death sentence to admit that you were gay and in love. The only ghost that really is never talked much about is the Gibson girl and the horrible rape that led to her death.
Arielle sits against the tree fending off the amorous boy whose attention she craved. Should she give in and allow him access to the body he wants or keep herself pure for someone worth having? Each of the ghosts in the tree interacts with her and the boyfriend, driving him away with spooky sounds and moving tree limbs. When the ghost cat finds itself in a perilous situation, will Arielle make the right choice for her and for the cat? Some decisions we make linger long after the grave. Can Arielle save herself before she becomes another victim of the tree?
I really enjoyed this book and read it in one sitting. Page after page I had to know what happened to Goody and her granddaughter Claire. The two young lovers were also tragic and I loved their story just as much. Arielle is a girl like so many teenagers. Angry and trying to find her way, she considers giving away her body, one of the only things she has control of. As the night develops she learns to listen to the wind and hear the whispers between the branches.
Great story and I look forward to more spooky tales from Michael Phillip Cash.



Editor's note:
This article was originally published at Long and Short Reviews. It has been republished with permission. Like what you read? Subscribe to the
SFRB's free daily email notice so you can be up-to-date on our latest articles. Scroll up this page to the sign-up field on your right.