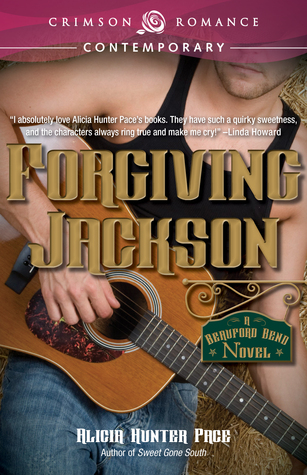 Will two people with enough baggage between them to fill the lost and found of an airport, help each other heal or just cause further damage?
Jackson is dealing with a fire that erupted at his last concert, killing fans and band members alike, a fire that reminds him too much of the one that killed his parents and sister and which he feels personally reasonable for. Emory had her life shattered two years ago when she was a victim of sexual assault, and she's still living with the fear, self-doubt, and mistrust from that horrible night.
Sexual assault is always going to be a very difficult subject to write about. It's an extremely sensitive topic and it has to be justified. It shouldn't be there in passing, an easy way to write some easy drama. And in this book at least, it's not. It's important to the plot and the character of Emory. The assault itself is not depicted, and we only have to read the barest details. The story is not so much about the assault as much as its effect on Emory and it's handled both smartly and sensitively.
Emory has a curious mixture of strength and weakness to her that is both convincing but also heartbreaking. Throughout the book we see her grow and heal, and you can't help but want to cheer for her along the way.
Nor is Emory's the only story that deals with heavy material. I actually winced while reading about the death of Jackson's sister. It's not graphic, there's not a lot of description, but the basic facts were awful enough that yes, I cringed a little when I read them.
But the heaviness of both our heroes' backstories contributed to building a truly deep and meaningful romance. I rooted for them to find their ways, more than I have done for any other couple in a long time. They had so much farther to go and every step they took felt like a huge accomplishment which really spoke of how strong they both were.
There was a lot of plot in the book: Jackson's issues, Emory's issues, their relationship, Jackson wanting to quit music, Jackson trying to close the business, Emory trying to keep it open, Jackson's relationship with his brothers. I was interested in all of it but wished some parts could have received a little more time.
The ending felt slightly rushed, with a too-convenient revelation tying up one plot thread, and certain things getting hurried along, particularly with Jackson's story.
I loved the sense of community, with the book introducing you to a lot of the townsfolk and their businesses. I enjoyed getting to know everyone in Beauford Bend, and it felt like a real place, with real people.
This is the first book in a series, and I for one am eagerly looking forward to reading more about the Beauford family. Don't let the darker aspects of this story deter you. It's a lovely, layered romance, and one you're sure to enjoy.



Editor's note:
This article was originally published at Long and Short Reviews. It has been republished with permission. Like what you read? Subscribe to the
SFRB's free daily email notice so you can be up-to-date on our latest articles. Scroll up this page to the sign-up field on your right.