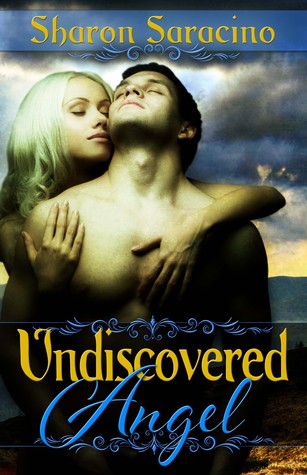 A dark and gritty investigative tale of Jack the Ripper brings two similar souls together. With empath Katrina Shepard's life at risk, along with Kassian McAllister personal vengeance, under the circumstances will the two end up discovering more?
The author has a nice writing flow along with a talent for telling a detailed story. The story started out with my full interest; giving me hopes that this was going to be a good story. The sexy rich Kassian is right there to save Katrina in her time of need, and thankfully he is not willing to let her go because she may still be in danger. They were perfect strangers but the author's skills displayed an attraction that was so obvious that it could not be denied. Katrina and Kassian just seemed to fit and have a connection to one another. It's a refreshing read to let the attraction heighten without carrying the relationship prematurely to the bedroom.
Kassian was a likable character. Throughout the book he showed he knows how to take control of many situations. I liked that Kassian has fame and money but he still has a kind heart in offering Katrina safety. I also like the true friendship between Kassian and his long time friend, Luca Fiorell. Also, it was admirable that Kassian stayed committed in getting Rapier, even with it being 100 years since his sister disappeared.
There was a slow build to the plot climax. For a story that speaks of murder, as a reader I was disappointed to only hear about the murders and not see them on the page. The majority of the story was spent on the romance and relationship part of the story. I was almost half-way through the book before the killer's view was mentioned or any visual of murder was given in detail.
Something I found strange was that halfway through the book, in the middle of kissing mind you, Katrina reveals to Kassian who her father is. She says she found a picture of him and her mother, but she never knew who her father was, so how did she come to the conclusion that the man in the picture was her father? The family relationship of who Katrina's father and brother is didn't add anything to the story, in fact it boggled it down with a complex tangent that took away from a already busy plot about a killer, a blossoming romance, vengeance for a missing sister, and the witch and earthbound lifestyle.
There were interesting and unique actions mentioned like the men tattoos turning into daggers, and a cat turning into a man. There were words used that were in reference to earthbound and empath that I am not familiar with and I give thanks to the author for including a understandable definition within the storyline.
Undiscovered Angel is an entertaining read that is sure to give pleasure to those that enjoy a good paranormal romance.



Editor's note:
This article was originally published at Long and Short Reviews. It has been republished with permission. Like what you read? Subscribe to the
SFRB's free daily email notice so you can be up-to-date on our latest articles. Scroll up this page to the sign-up field on your right.